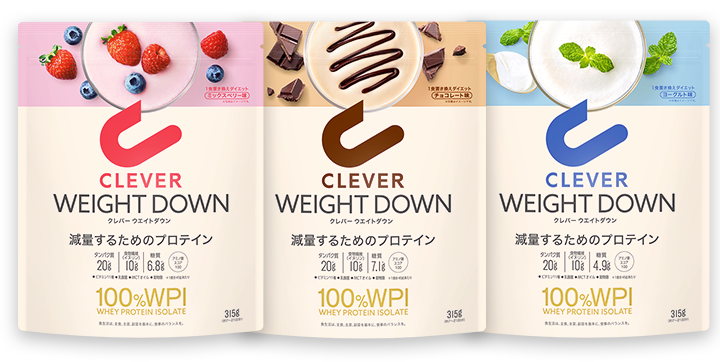 CLEVER WEIGHT DOWN
FEATURES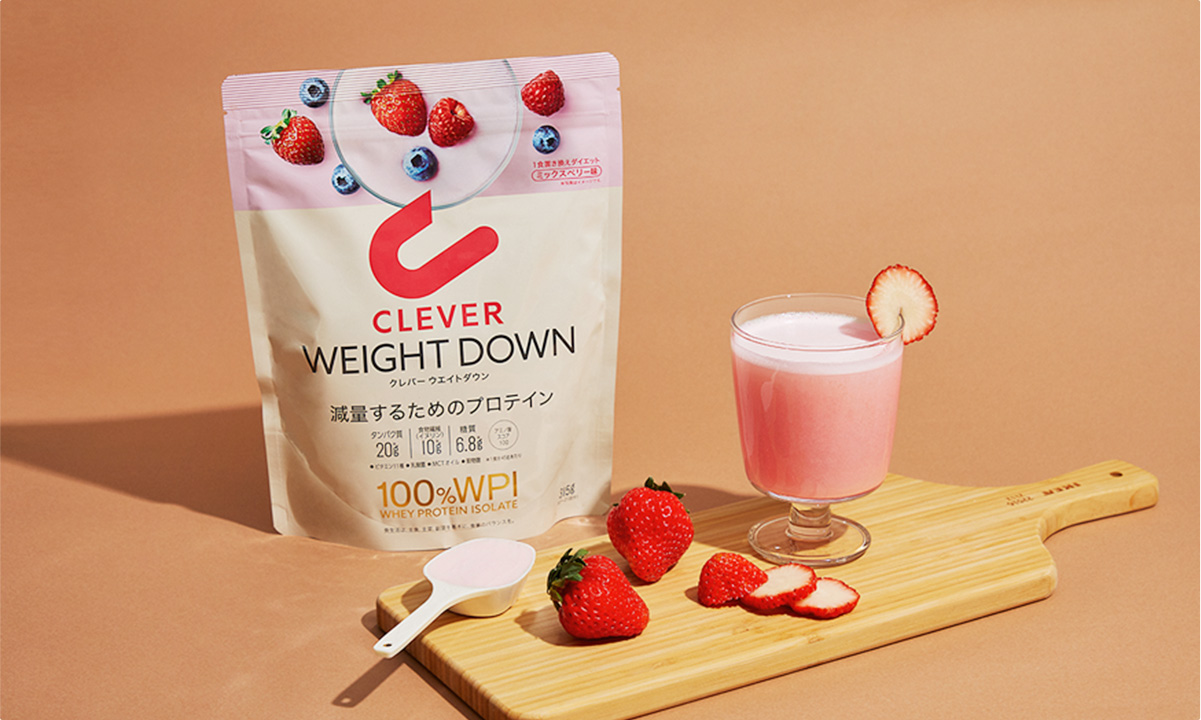 HIGH-PROTEIN, LOW-CARB*1
Contains protein equivalent to about 3 eggs and carbs in a 1/7 cup of cooked rice

*1 low-carb indicates the amount of carbs in comparison with the adequate intake of carbs per meal provided by the Dietary Reference Intakes (DRI) *2 source: Standards Tables of Food Composition in Japan *3 approx. 45g per serving (mixed berry flavor)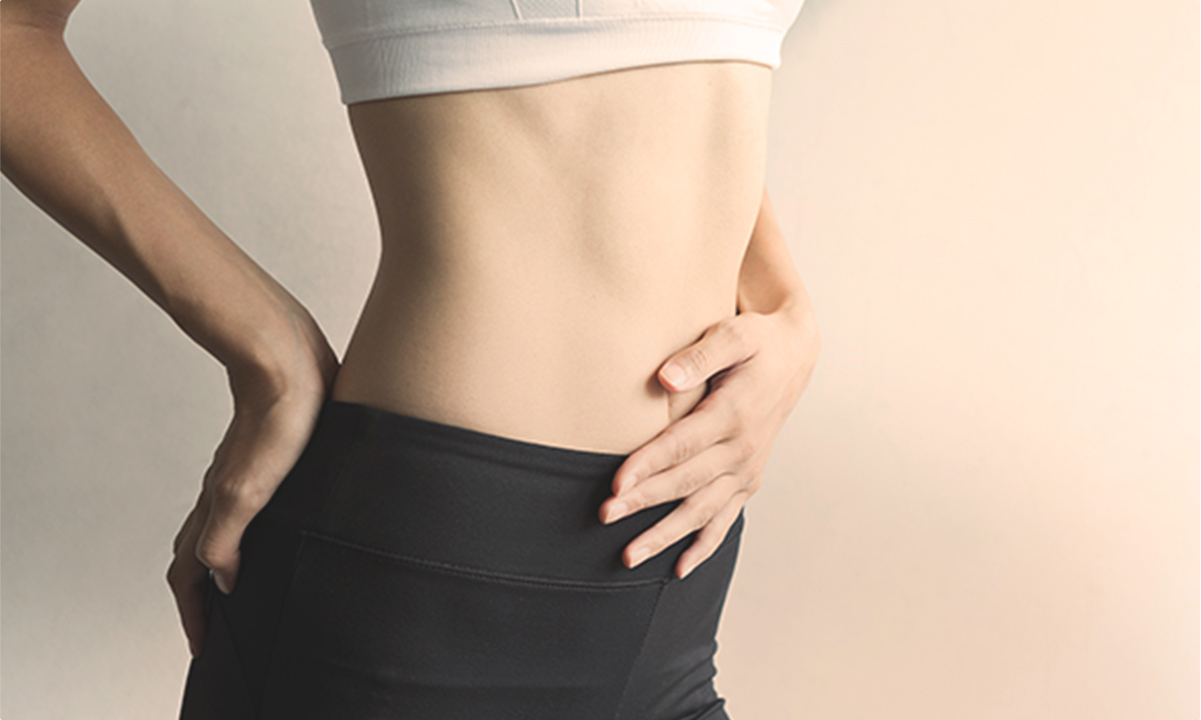 GLOW

FROM

INSIDE OUT

Formulated with dietary fiber (inulin) that provides fuel for the beneficial gut bacteria. In addition, 21 different types of lactic acid bacteria helps maintain optimal gut nutrition to support beauty.

*approx. 45g per serving (mixed berry flavor)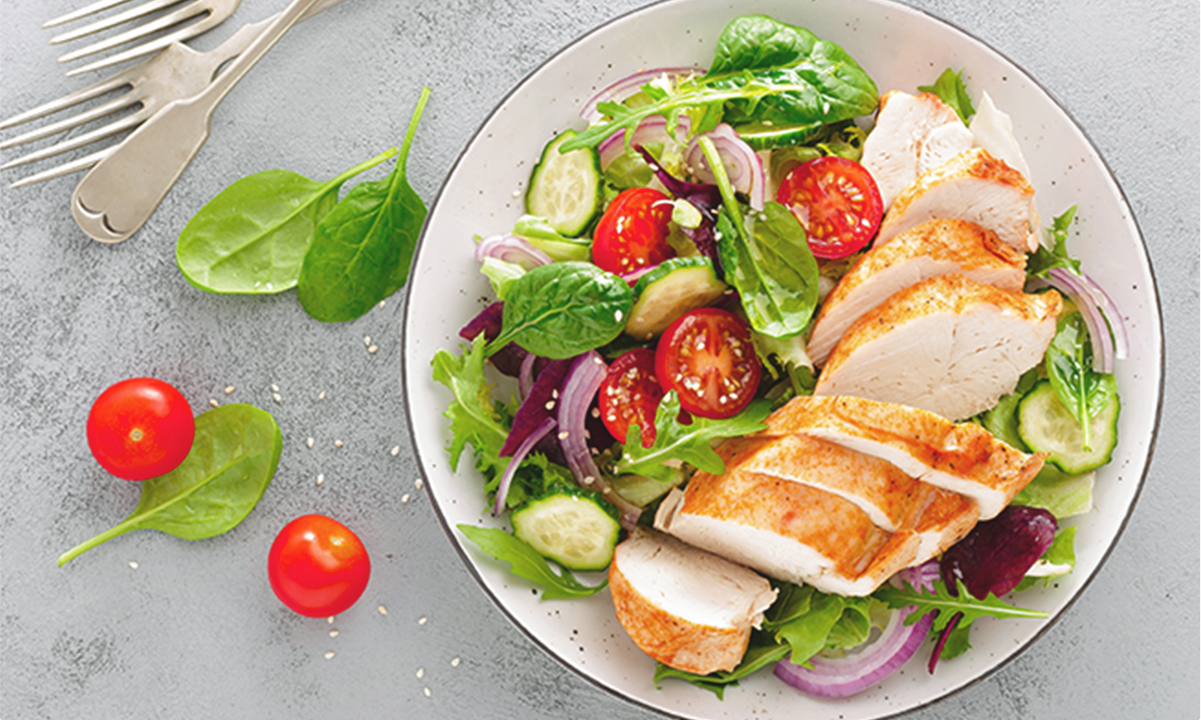 PROVIDE NUTRIENTS THAT

SUPPORT HEALTHY WEIGHT LOSS
Supplies essential nutrients to prevent nutritional deficiency.
Balance daily nutrition by adding CLEVER to your meal.

*11 types of vitamins: V.A, V.B1, V.B2, V.B6, V.B12, V.C, V.D, V.E, niacin, pantothenic acid, folic acid
CHECK
Reducing weight fast, effectively and beautifully
Maintaining health and beauty from within
Made with high-quality, purifies proteins
Replacing a meal with essential nutrients after overeating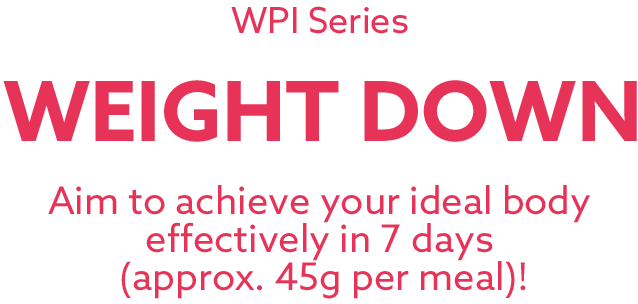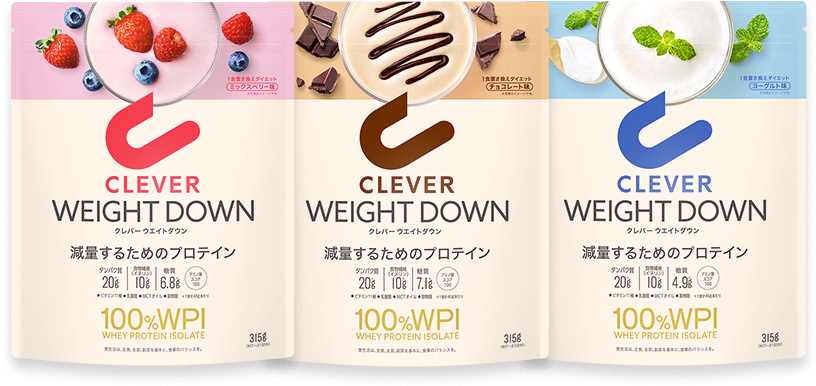 Ingredients: Mixed Berry Flavor
Whey protein (manufactured in the U.S.), inulin, fructose, powdered oil, palatinose, glucomannan, isomaltooligosaccharide powder, powdered oil containing medium-chain fatty acid oil, baker's yeast powder (glucose, manganese-enriched yeast, zinc-enriched yeast, copper-enriched yeast, molybdenum-enriched yeast, iodine-enriched yeast, selenium-enriched yeast, chromium enriched yeast), cereal malt, spore forming lactic acid bacteria, strawberry juice powder, berry mix powder (dextrin, blueberry juice, black currant juice, red raspberry juice, aronia juice, apple berry juice, acai extract) freeze-dried lactic acid bacteria powder/potassium citrate, acidifier, alanine, calcium carbonate, thickener (guar gum), plant lecithin, magnesium oxide, sweetener (stevia, sucralose, acesulfame potassium), V.C, iron pyrophosphate, plant color, flavor, processed starch, V.E extract, niacin, calcium pantothenate, V.B1, V.B6, V.B2, V.A, folic acid, red yeast pigment, V.D, V.B12, (contains some dairy ingredients and soybeans)
Nutritional Facts (Serving size: about 30g): Mixed Berry flavor
Energy

149kcal
Protein

20g
Total Fat

1.53g
Carbohydrate

20.5g
−Total Sugars

6.83g
−Dietary Fiber

10.9g
Sodium Chloride Amount

0.16g
VitaminA

166μg
Vitamin B1

0.36mg
Vitamin B2

0.33mg
Vitamin B6

0.36mg
Pantothenic Acid

1.83mg
Niacin

3.66mg
Folic Acid

66.6μg
Vitamin B12

0.66μg
VitaminC

27mg
VitaminE

2.6mg
VitaminD

1.6μg
Calcium

200mg
Magnesium

100mg
Iron

5.0mg
Potassium

1000mg
Manganese

0.23mg
Chromium

2μg
Selenium

3μg
Molybdenum

1.67μg
Zinc

0.7mg
Copper

0.11mg
Iodine

10μg
*reference values may vary
HOW TO DRINK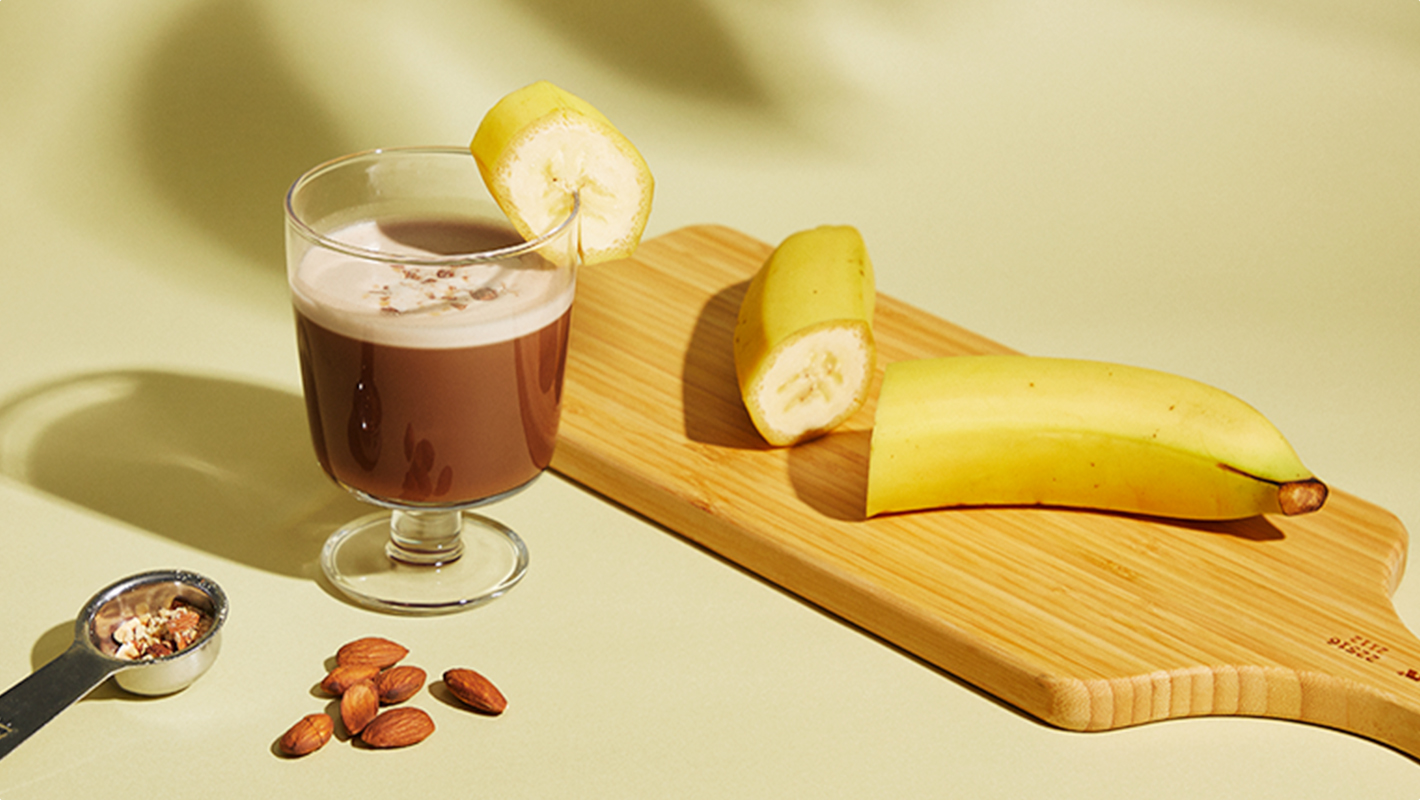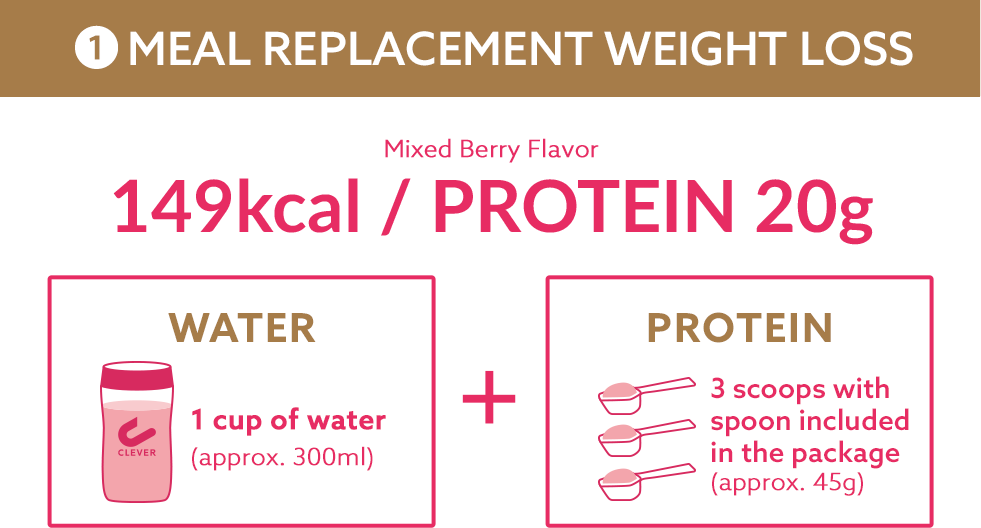 Dissolve 3 scoops (approx. 45g) in a glass of water (approx. 300ml).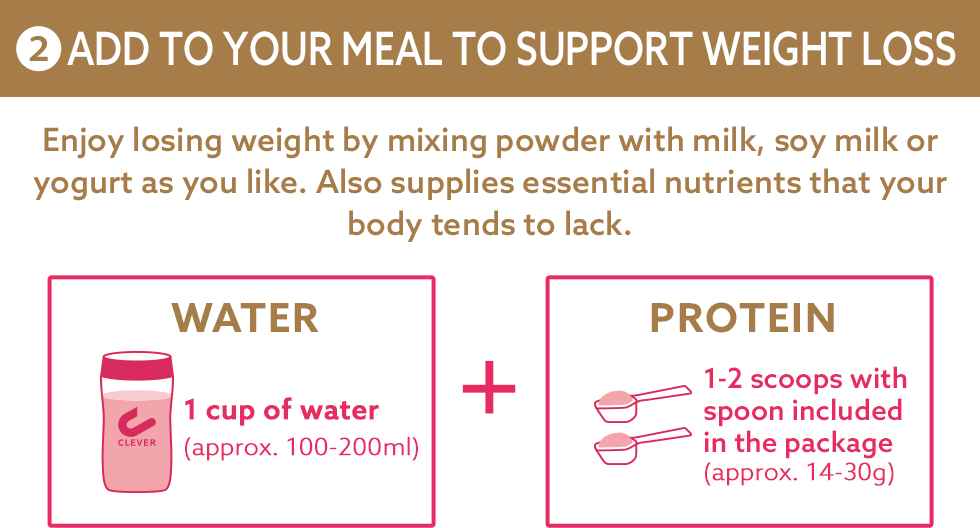 Dissolve 1-2 scoops (approx. 15-30g) in a glass of water or milk (approx. 100-200ml). The amount of powder depends on the training and type of workout performed.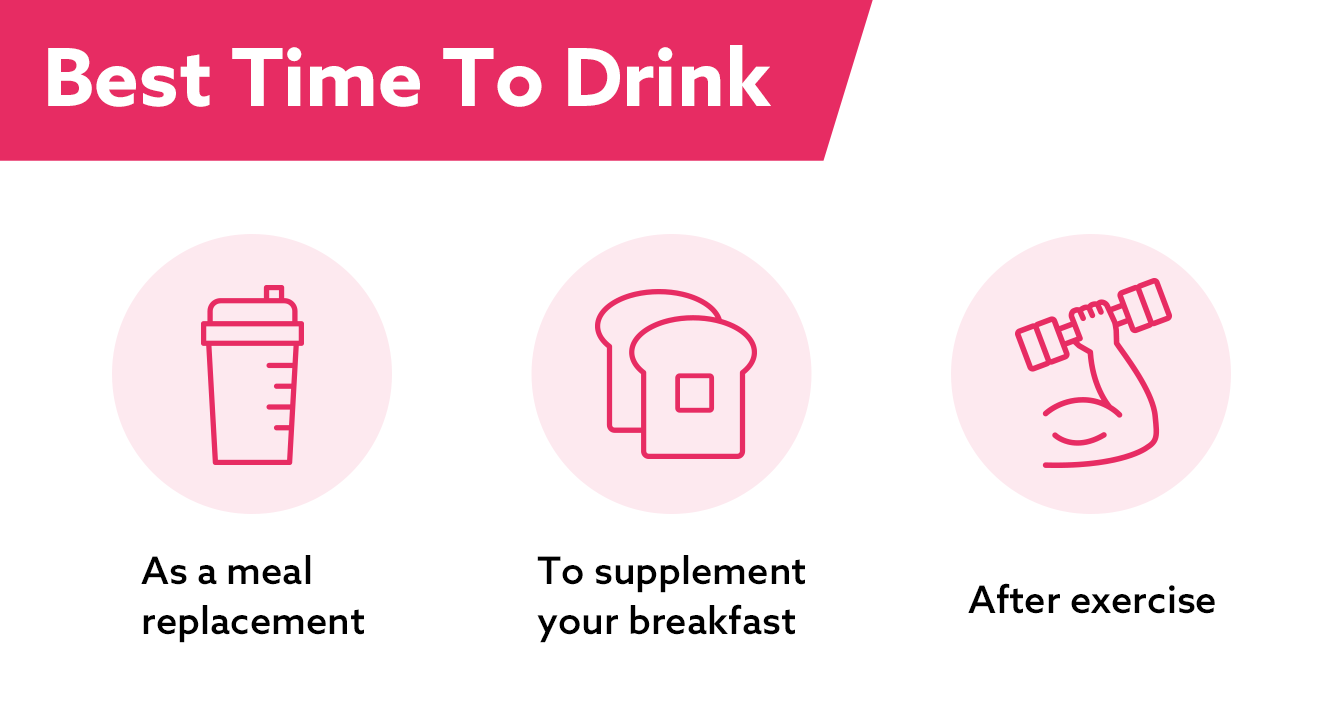 PRODUCTS