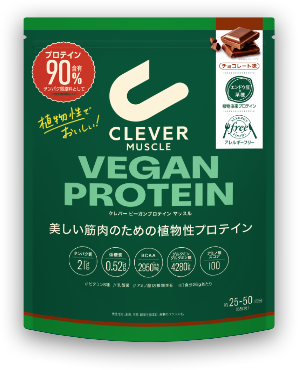 VEGAN PROTEIN MUSCLE
Formulated With Carefully Selected Ingredients To Maximize Your Performance And Reach Your Goals Wisely
Using our proprietary manufacturing method,* Clever Vegan Muscle Protein's patented process delivers a high-protein nutrition with an exquisite blend of VPI (vegan protein isolate) pea and rapeseed.
*A manufacturing patent for producing active ingredients pea protein (PAT. NO6840664) and rapeseed protein (US8128965)
FEATURES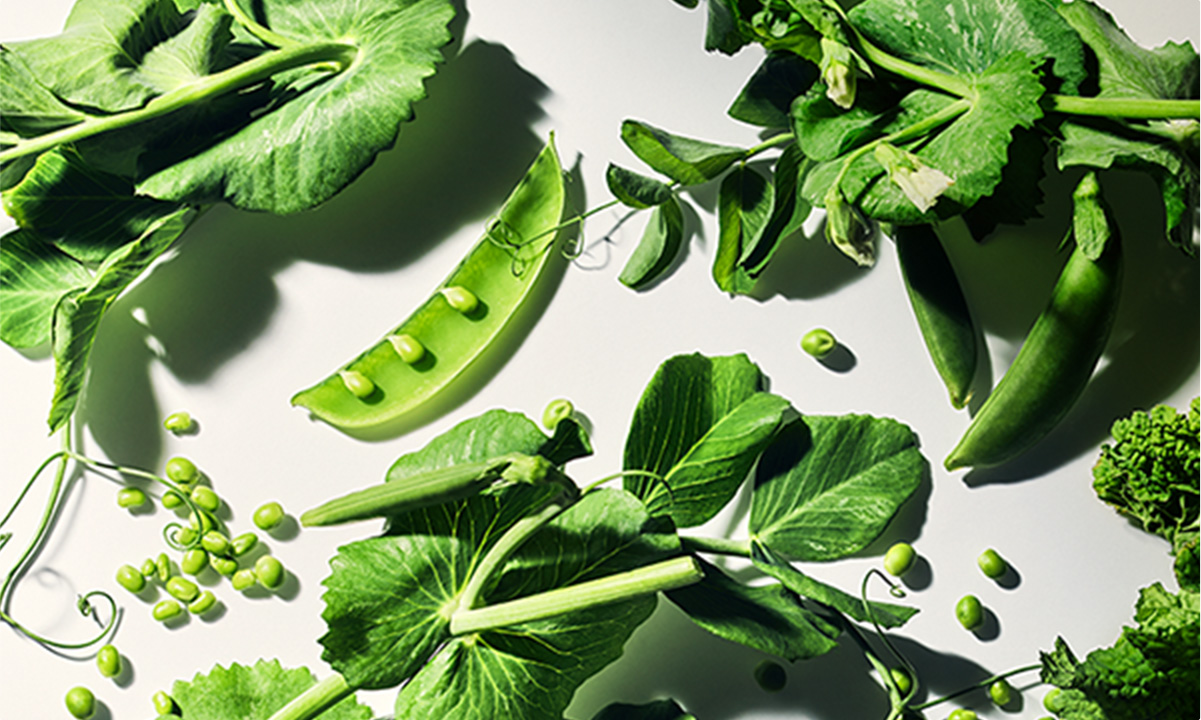 HIGH-PROTEIN, LOW-CARB
Made with over 90% plant-based proteins that are easy to digest.

*1 in comparison with raw material suppliers *2 low-carb indicates the amount of carbs in comparison with the adequate intake of carbs per meal provided by the Dietary Reference Intakes (DRI) *3 approx. 21g・26g per serving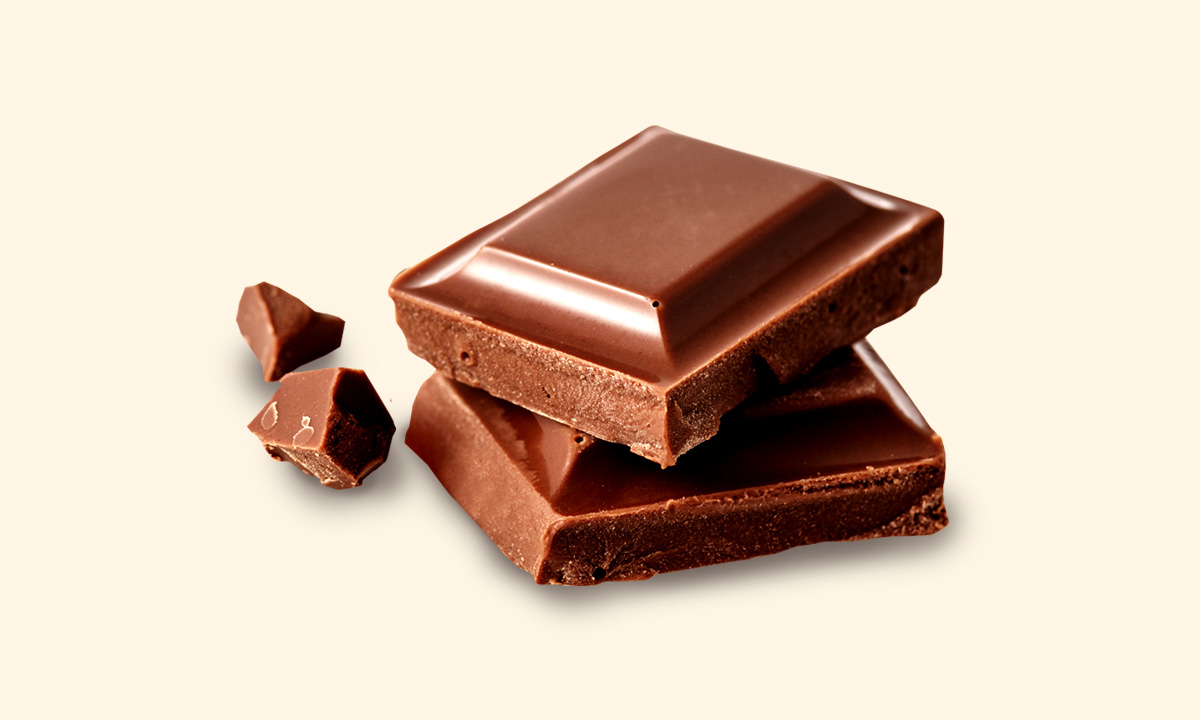 SMOOTH, CREAMY AND DELICIOUS

PLANT-BASED PROTEIN
CLEVER is the first Japanese protein powder brand* to create an unique protein combination of pea and rapeseed. Grown in nutrient-rich soil, the environmentally friendly protein used in VEGAN PROTEIN is specifically formulated for pleasantly smooth and light texture that's delicious and easy on the stomach.

*the first use of Merit Functional Foods' Peazazz®︎ and Puretain C®︎ in Japan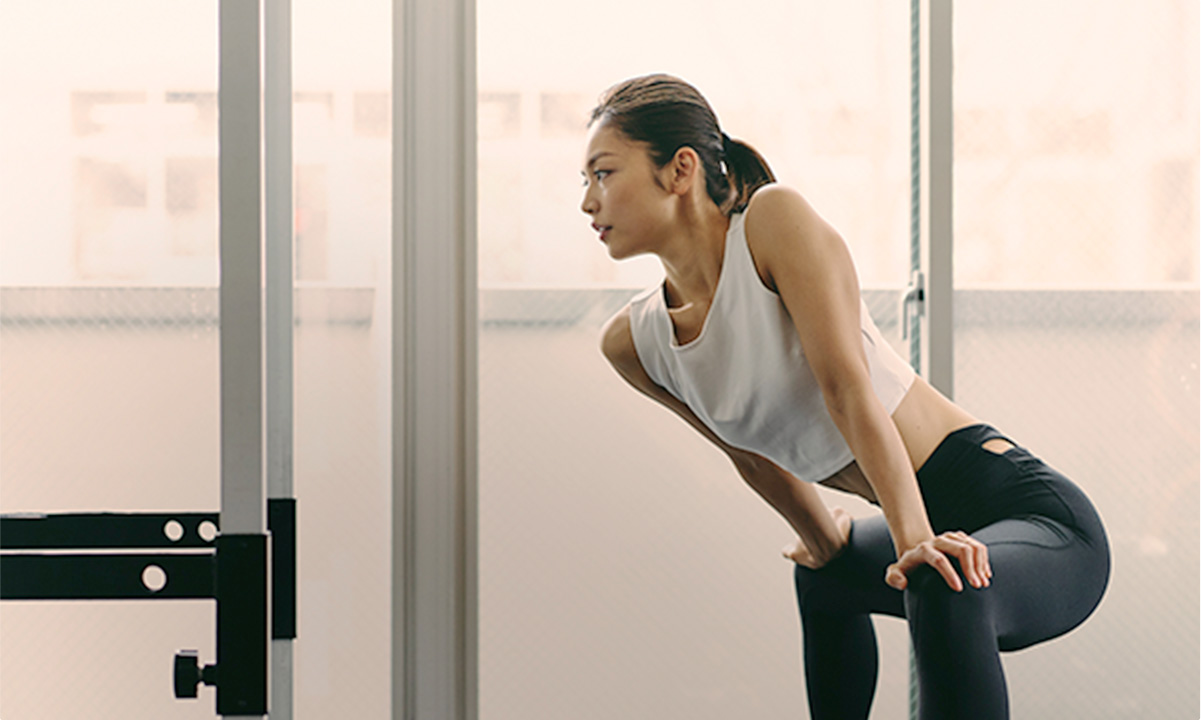 BOOST YOUR ATHLETIC PERFORMANCE

EVEN FURTHER

Increased levels of strength and conditioning ingredients enhance exercise and athletic performance.

*26g per serving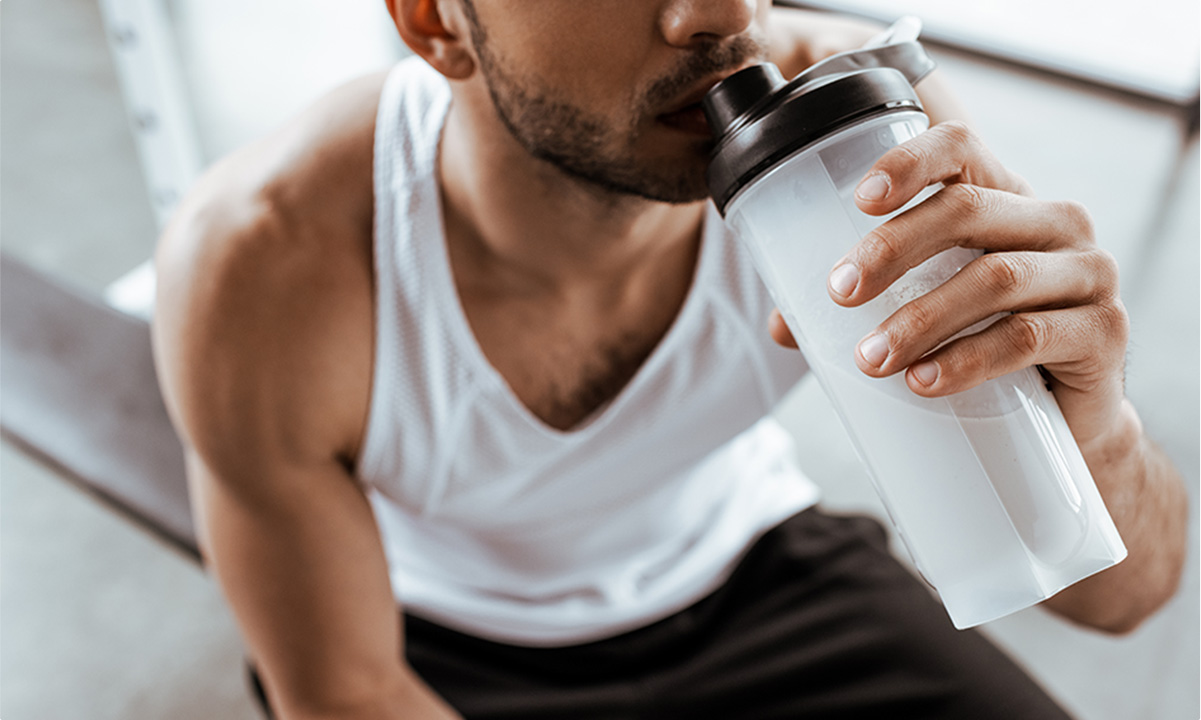 CLEVER - OUR UNIQUE FORMULATION TO
SUPPORT BODY CONDITIONING
Designed to provide you with optimal supply of protein and nutrients.
CHECK
Gaining interest in plant-based protein
Improving and maximizing your athletic performance
Getting adequate post-exercise nutrition the fast, easy and efficient way
Balancing daily nutrition with your meal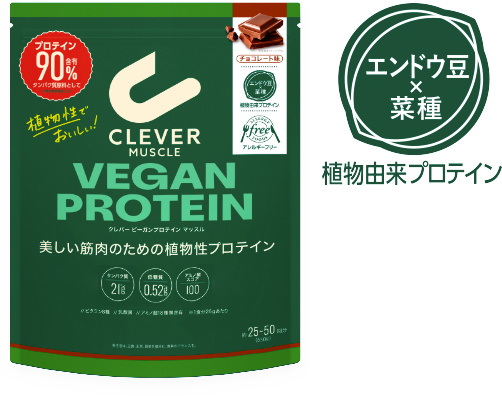 Ingredients
Pea protein powder (manufactured in Canada), canola protein powder, dextrin, cocoa powder, grain malt, plant-based lactic acid bacteria (sterilized)/glutamine, cacao color, lecithin, flavor, sweetener (stevia, sucralose, acesulfame potassium), V.C, niacin, calcium pantothenate, V.B1 V.B6, V.B2, folic acid, V.B12
Nutrition Facts (Serving size: about 26g)
Energy

104kcal
Protein

21g
Total Fat

1.79g
Carbohydrate

1.4g
−Total Sugars

0.52g
−Dietary Fiber

0.88g
Sodium Chloride Amount

0.647g
Vitamin B1

0.35mg
Vitamin B2

0.22mg
Vitamin B6

0.25mg
Pantothenic Acid

1.1mg
Niacin

2.2mg
Folic Acid

40μg
Vitamin B12

0.40μg
VitaminC

16mg
*reference values may vary
HOW TO DRINK

Dissolve 2-4 scoops (approx. 13-26g) in a glass of water or milk (approx. 100-200ml). The amount of powder depends on the training and type of workout performed.

PRODUCTS