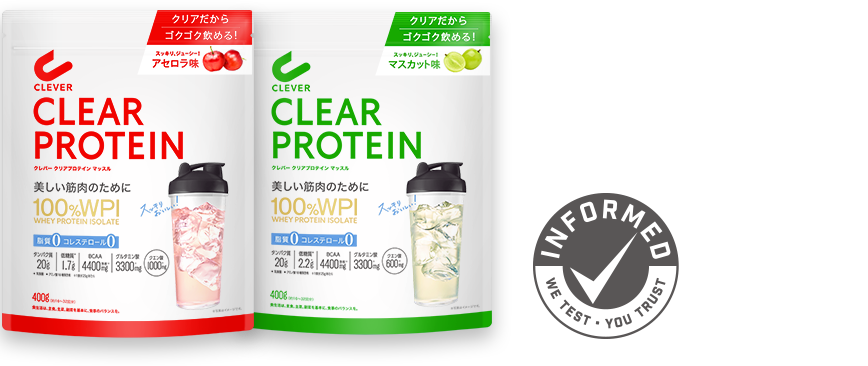 CLEAR PROTEIN MUSCLE
FRUIT JUICE POWDERS!
DISCOVER NEW SENSATIONS
TOGETHER WITH OUR LIGHT,
CREAMY & REFRESHING CLEAR PROTEIN
Our unique technology supplies protein in its purest form by eliminating more fat
content compared to regular WPI. The powder is clear when it dissolves in water and tastes pleasantly acidic.
The fruit juice powder provides a refreshingly light experience after your workout.
FEATURES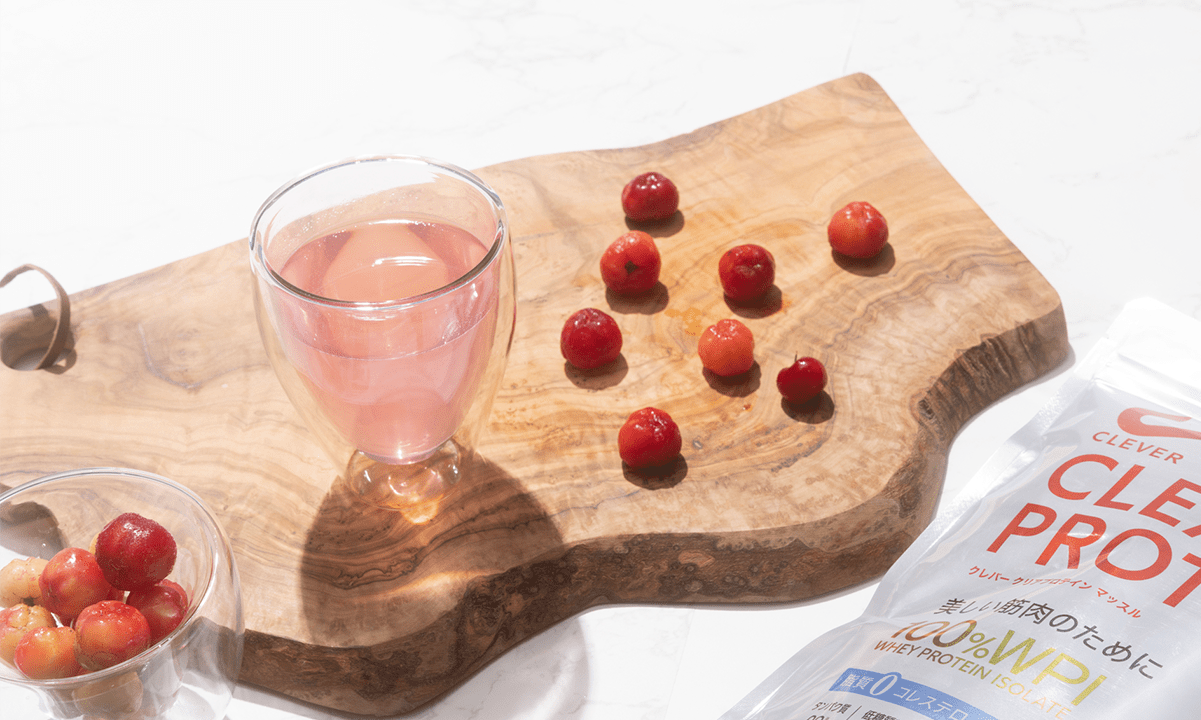 100%WPI
0 FAT, 0 CHOLESTEROL
High-purity*1, fast-absorbing protein.
Fat free and cholesterol free to support your health.

*1 in comparison with raw material suppliers *2 fat 0g and cholesterol 0mg both mean it contains less than 0.5g fat per 100g and less than 5mg cholesterol per 100g *3 approx. 25g per serving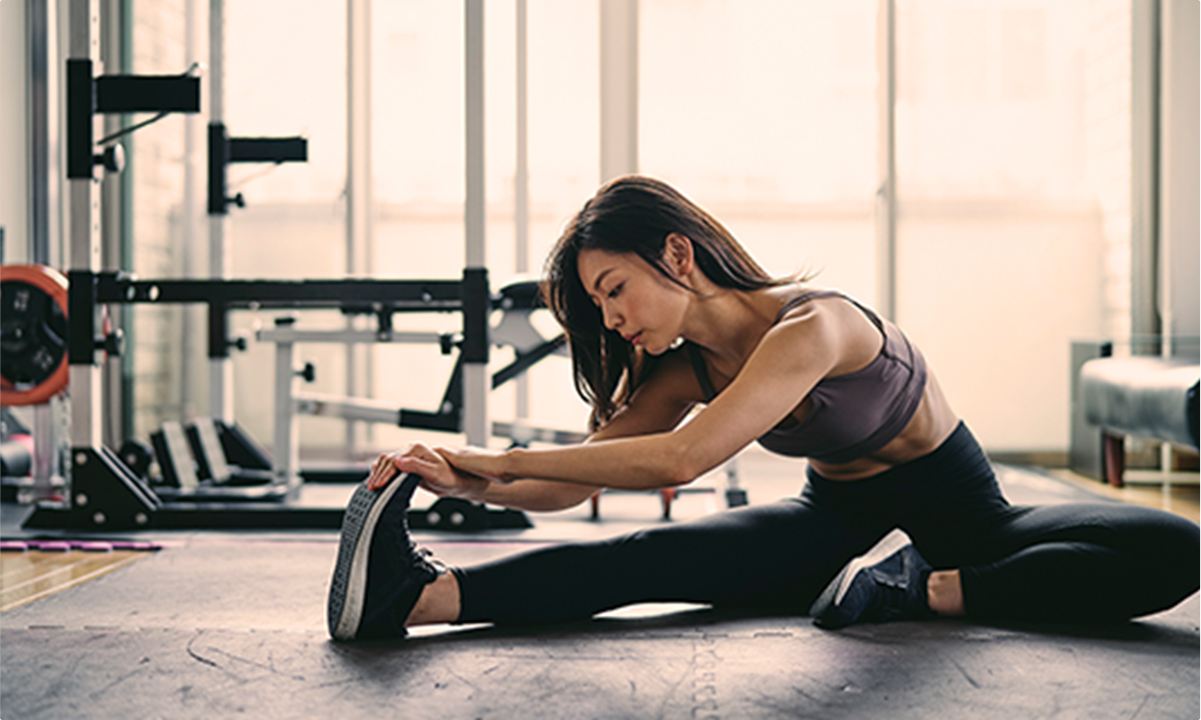 A PROPRIETARY BLEND

TO BOOST ATHLETIC PERFORMANCE EFFICIENTLY
Supplies your body with BCAA (essential amino acids), an energy source for muscles, and glutamic acid, a key compound in forming proteins.

*approx. 25g per serving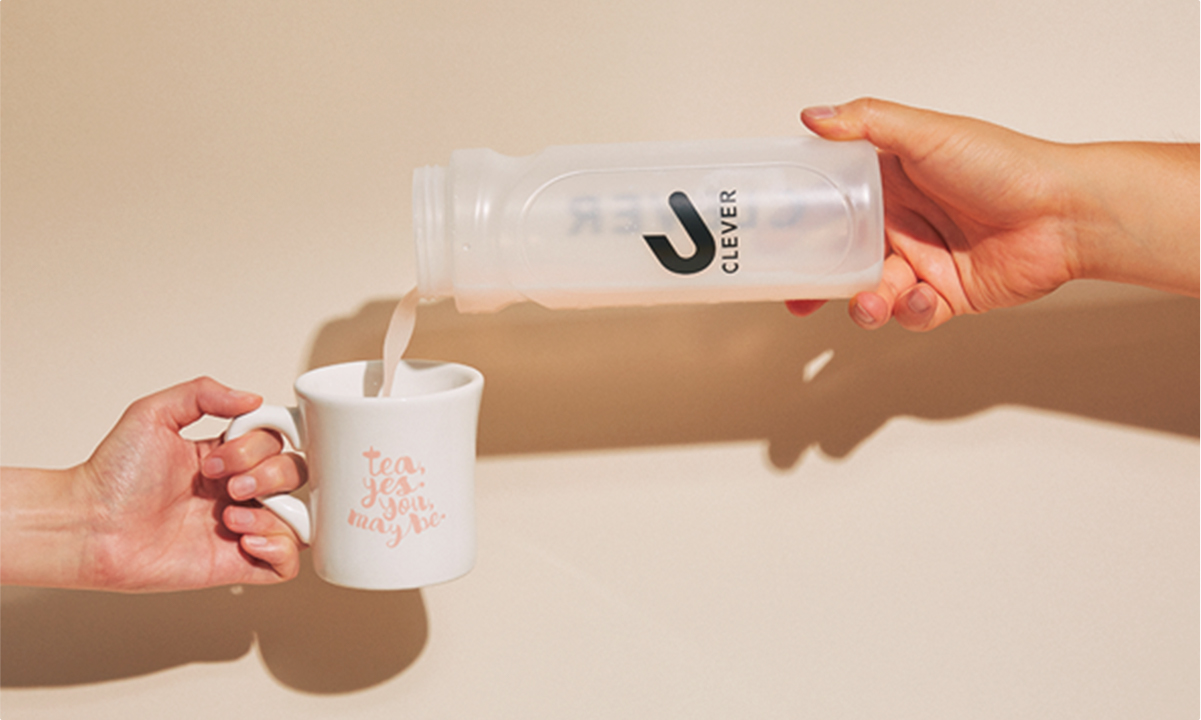 FOR POST-EXERCISE
RECOVERY

AND DAILY

NUTRITIONAL SUPPORT




Contains citric acid to boost recovery after a workout.
Also contains lactic acid bacteria and grain malt as a daily nutritional supplement.

CHECK
Hydrating your workout with a pleasant, refreshing taste
Improving and maximizing your athletic performance
Made with high-quality,
fat free and cholesterol free formula
Balancing daily nutrition
with your meal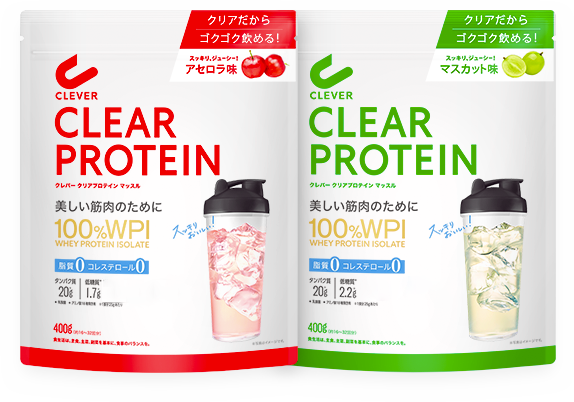 Ingredients: Acerola Flavor
Whey protein (manufactured in the U.S.A.), dextrin, grain malt (barley, foxtail millet, Japanese millet, millet, sorghum, black rice, rice flour), spore-forming lactic acid bacteria, acerola powder, freeze-dried lactic acid bacteria powder/citric acid (Na), emulsifier, sweetener (stevia, sucralose, acesulfame potassium), flavor, carotenoid pigment, plant pigment, (includes some dairy ingredients and soybeans)
Nutrition Facts (Serving size: about 25g):Acerola Flavor
Energy

90.5kcal
Protein

20g
Total Fat

0g
−Saturated Fatty Acid

0g
−Trans Fatty Acid

0g
Cholesterol

0mg
Carbohydrate

2.0g
Total Sugars

0g
−Dietary Fiber

0.3g
−Sodium Chloride Amount

0.25g
*reference values may vary
HOW TO DRINK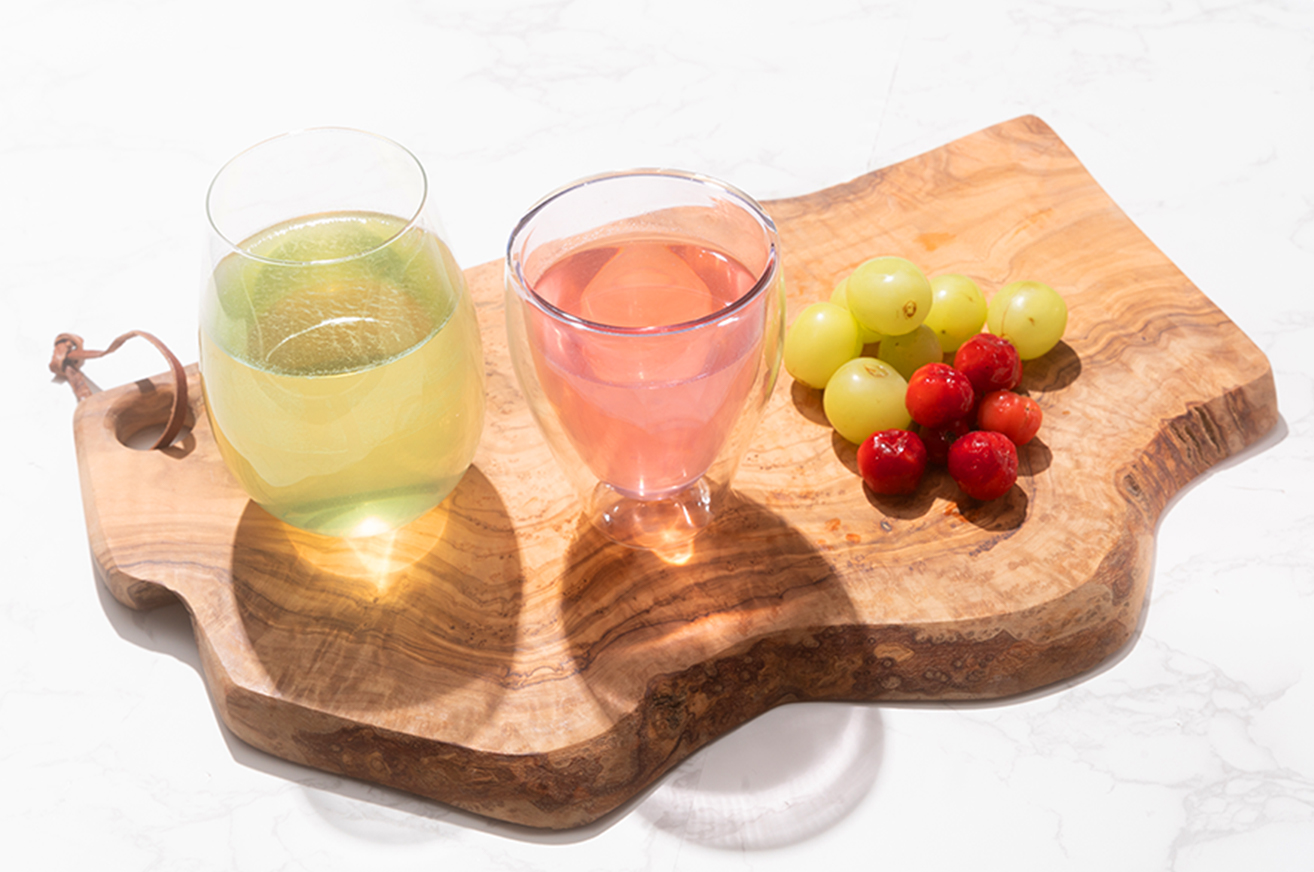 Dissolve 2-4 scoops (approx. 12.5-25g) in a glass of water or carbonated water (approx. 100-200ml). The amount of powder depends on the training and type of workout performed.

PRODUCTS