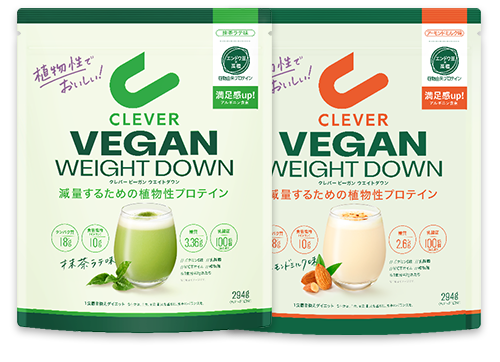 VEGAN WEIGHT DOWN
ALLERGY FREE PLANT-BASED PROTEIN CONTAINING MORE THAN 90%*1 PROTEIN CONTENT
CLEVER is made of plant-based protein that delivers a high-protein nutrition. By using our patented process*2 with a proprietary blend of pea and rapeseed, it helps you achieve your ideal body the clever, efficient and healthy way.
*1 as an ingredient
*2 a manufacturing patent for producing active ingredients pea protein
(PAT. NO6840664) and rapeseed protein (US8128965)
FEATURES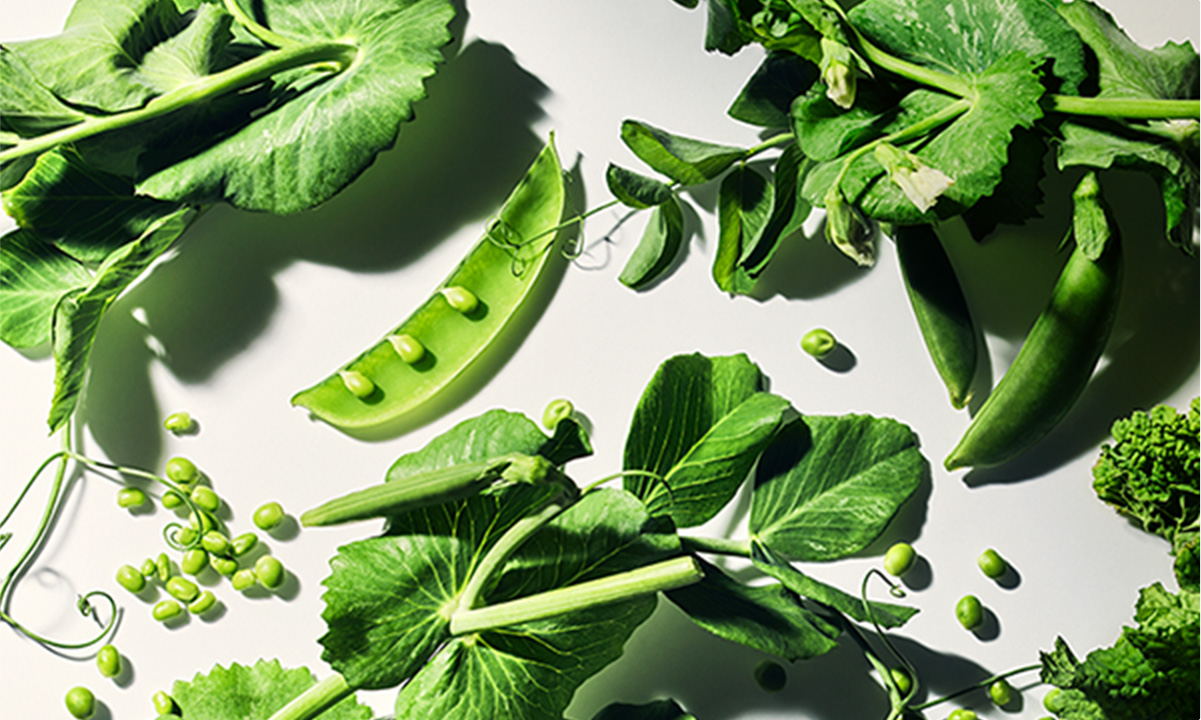 HIGH PROTEIN, LOW-CARB*2
Made with fast-absorbing, low-carb proteins that is an easy and effective way to optimize your diet for weight loss*1!

*1 by replacing one meal *2 low-carb indicates the amount of carbs in comparison with the adequate intake of carbs per meal provided by the Dietary Reference Intakes (DRI) *3 approx. 42g per meal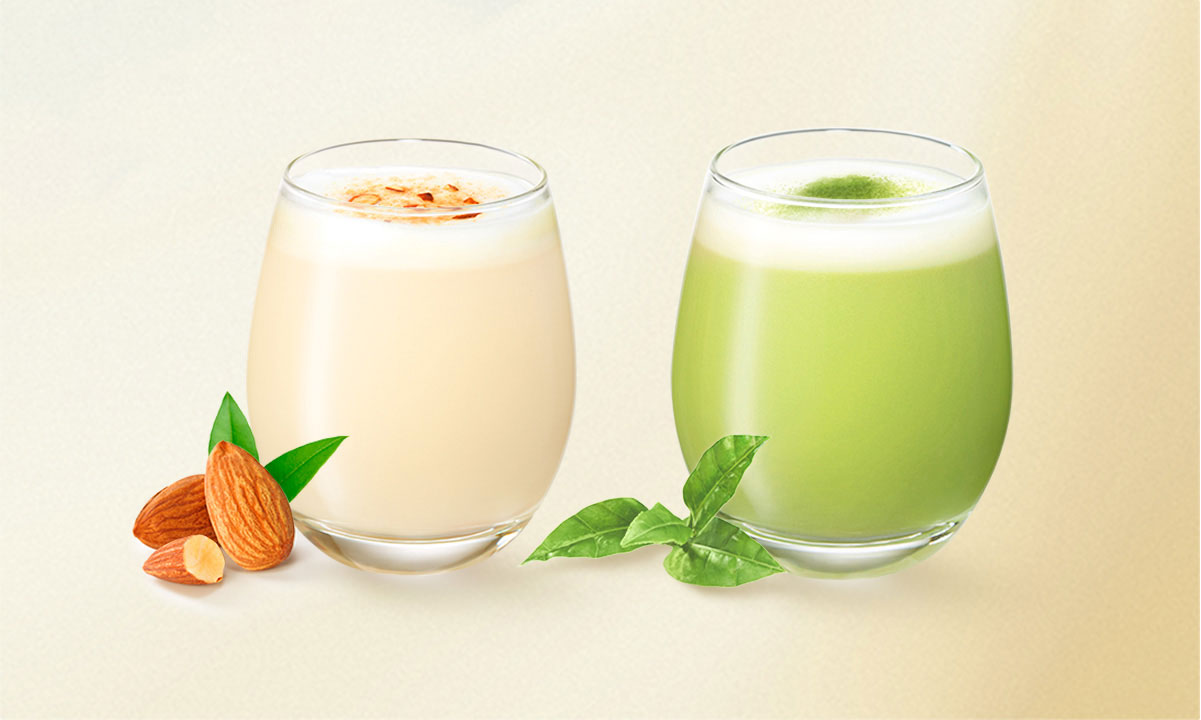 SMOOTH, CREAMY AND DELICIOUS

PLANT-BASED PROTEIN
CLEVER is the first Japanese* protein powder brand to create an unique protein combination of pea and rapeseed, specifically formulated for pleasantly smooth and light texture that's delicious and easy on the stomach.

*the first use of Merit Functional Foods' Peazazz®︎ and Puretain C®︎ in Japan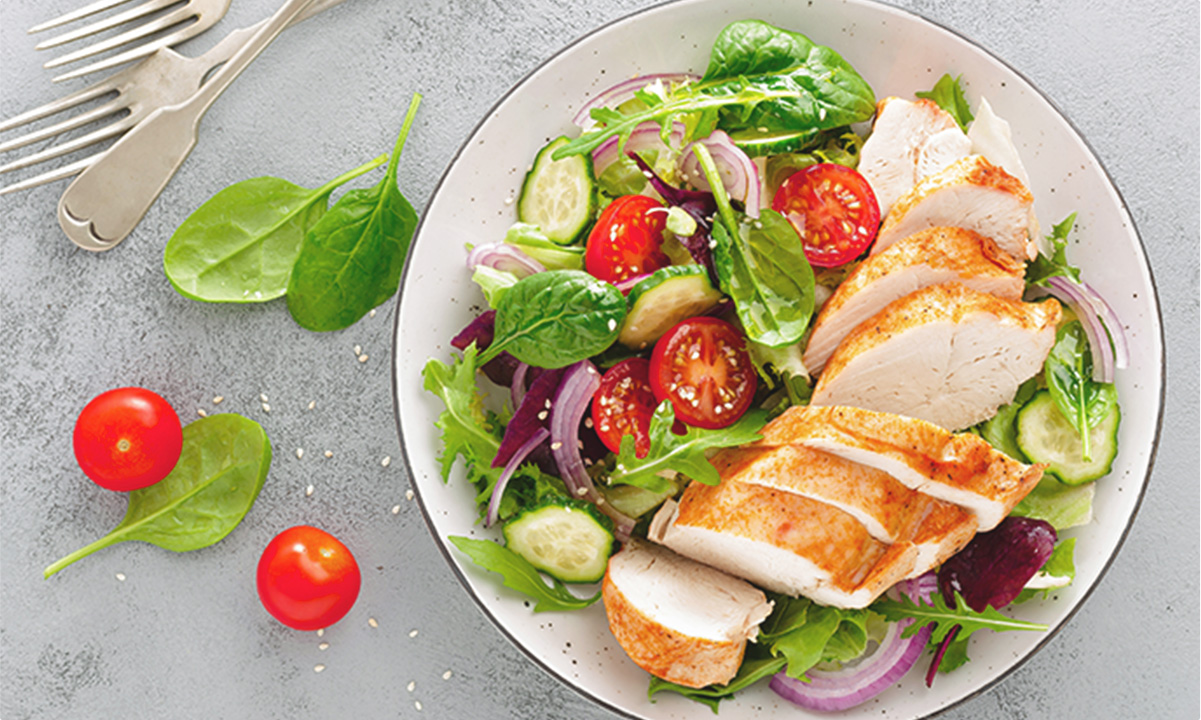 PROVIDES NUTRIENTS THAT

SUPPORT YOUR HEALTHY WEIGHT LOSS
Supplies essential nutrients to prevent nutritional deficiency. Balance daily nutrition by adding CLEVER to your meal.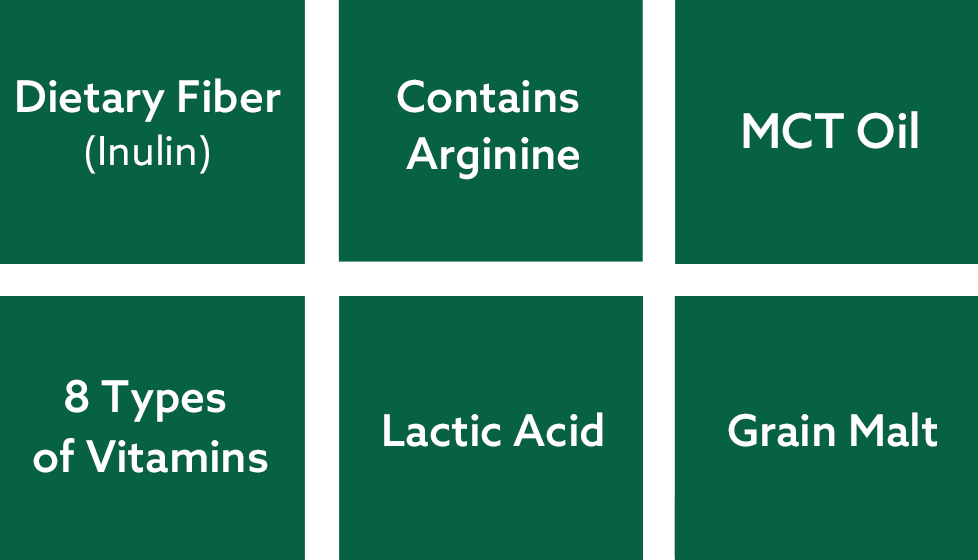 CHECK
Gaining interest in plant-based protein
Maintaining health and beauty from within
Reducing weight fast, effectively
and beautifully
Replacing a meal with essential nutrients after overeating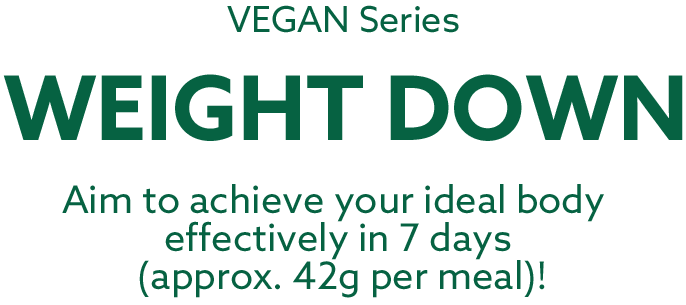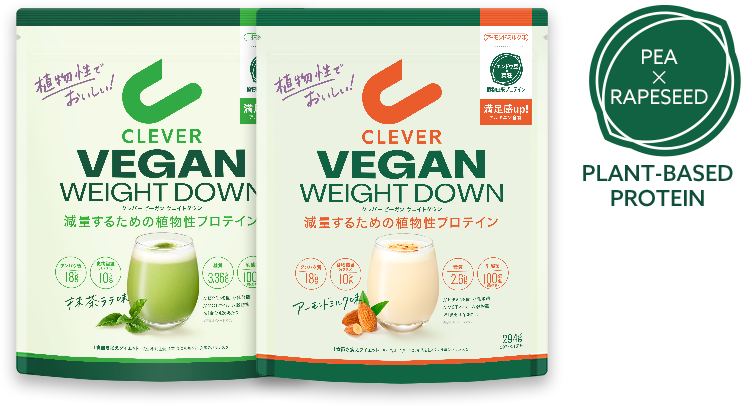 Ingredients: Matcha Latte Flavor
Pea protein powder (manufactured in Canada), inulin, canola protein powder, fructose, coconut milk powder, palatinose, chlorella, glucomannan, isomaltooligosaccharide powdered sugar, medium chain fatty acid powdered fat, baker's yeast powder (glucose, manganese-enriched yeast, zinc-enriched yeast, copper-enriched yeast, molybdenum-enriched yeast, iodine-enriched yeast, selenium-enriched yeast, chromium-enriched yeast), grain malt, plant-based lactic acid bacteria (sterilized), matcha/potassium citrate, alanine, processed starch, calcium carbonate, thickener (guar gum), magnesium oxide, sweetener (stevia, sucralose, potassium acesulfame), V.C, iron pyrophosphate, emulsifier, flavor, fine silicon dioxide, niacin, calcium pantothenate, V.B1, V.B6, V.B2, folic acid, V.B12
Nutrition Facts (Serving size: about 42g) : Matcha Latte Flavor
Energy

135kcal
Protein

18g
Total Fat

1.89g
Carbohydrate

14.2g
−Total Sugars

3.36g
−Dietary Fiber

10.8g
Sodium Chloride Amount

0.47g
Vitamin B1

0.69mg
Vitamin B2

0.44mg
Vitamin B6

0.49mg
Pantothenic Acid

1.10mg
Niacin

4.40mg
Folic Acid

80μg
Vitamin B12

0.80μg
Vitamin C

32mg
Calcium

200mg
Magnesium

100mg
Iron

5.0mg
Potassium

1000mg
Manganese

0.23mg
Chromium

2μg
Selenium

3μg
Molybdenum

1.67μg
Zinc

0.7mg
Copper

0.11mg
Iodine

10μg
*reference values may vary
HOW TO DRINK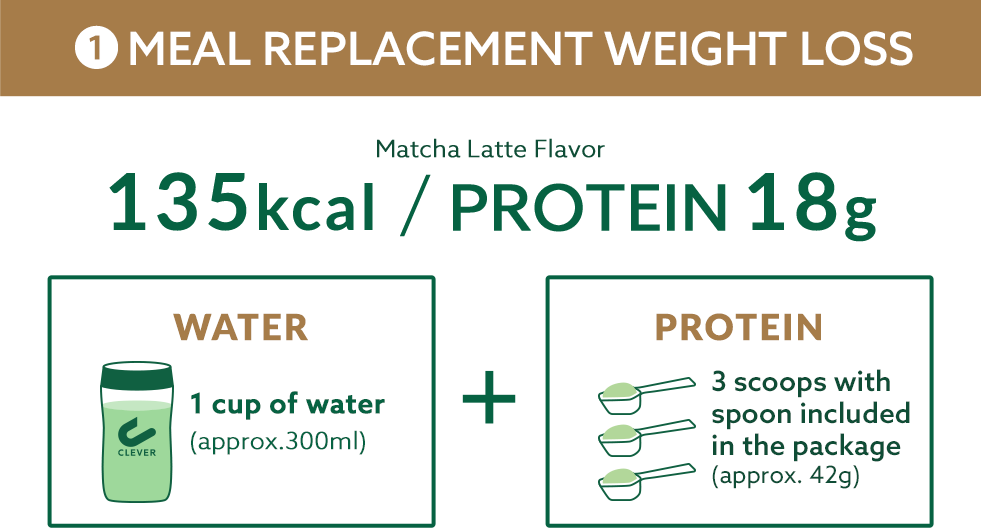 Dissolve 3 scoops (approx. 42g) in a glass of water (approx. 300ml).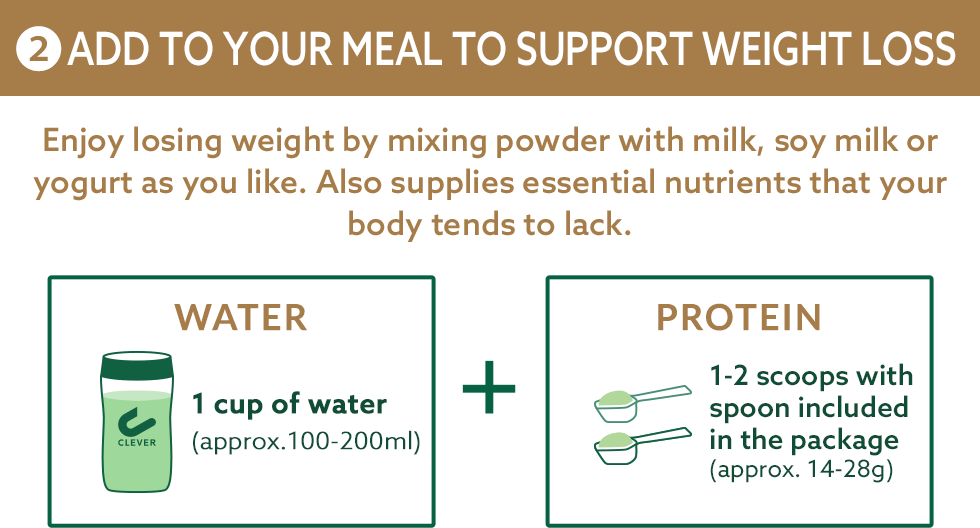 Dissolve 1-2 scoops (approx. 14-28g) in a glass of water or milk (approx. 100-200ml). The amount of powder depends on the training and type of workout performed.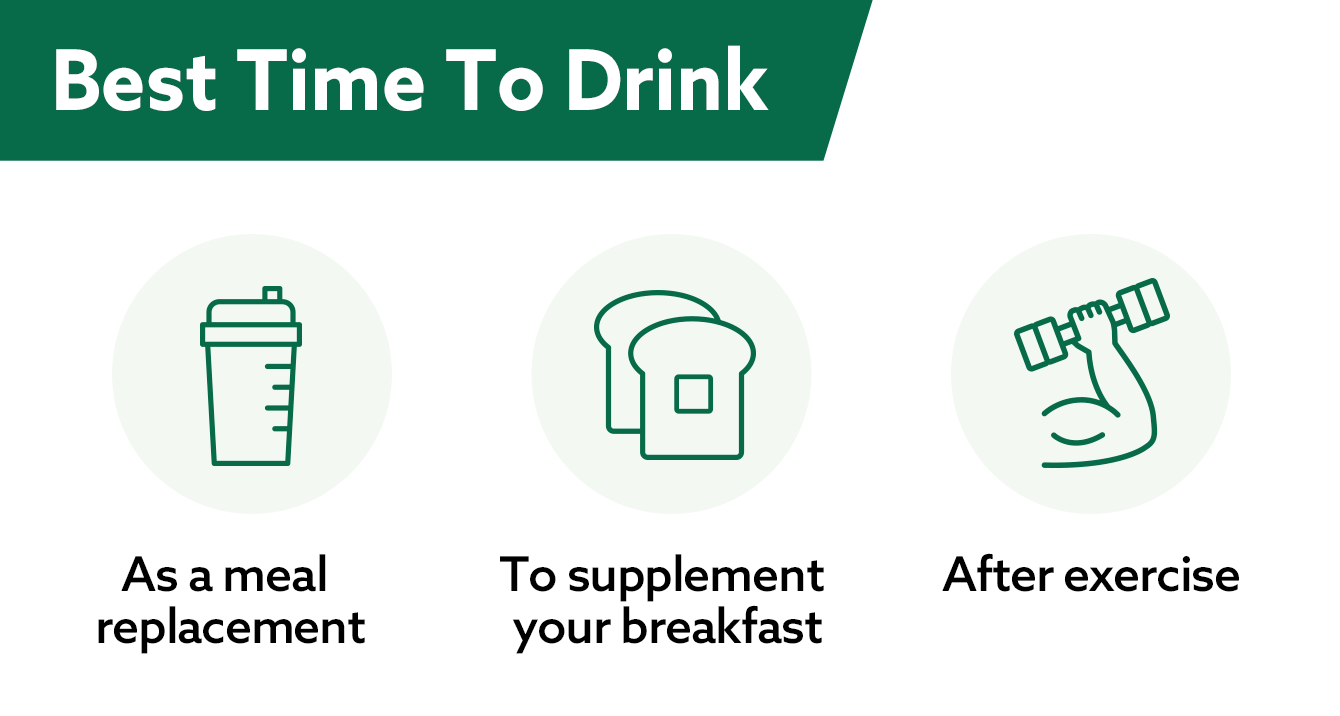 PRODUCTS