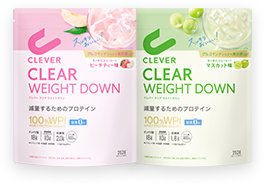 CLEVER CLEAR WEIGHTDOWN
FRUIT JUICE POWDERS!
DISCOVER NEW SENSATIONS
TOGETHER WITH OUR LIGHT,
CREAMY & REFRESHING CLEAR PROTEIN
Our unique technology supplies protein in its purest form by eliminating more fat content compared to regular WPI.
The powder is clear when it dissolves in water and tastes pleasantly acidic.
The fruit juice powder provides a refreshingly light experience after a workout.
FEATURES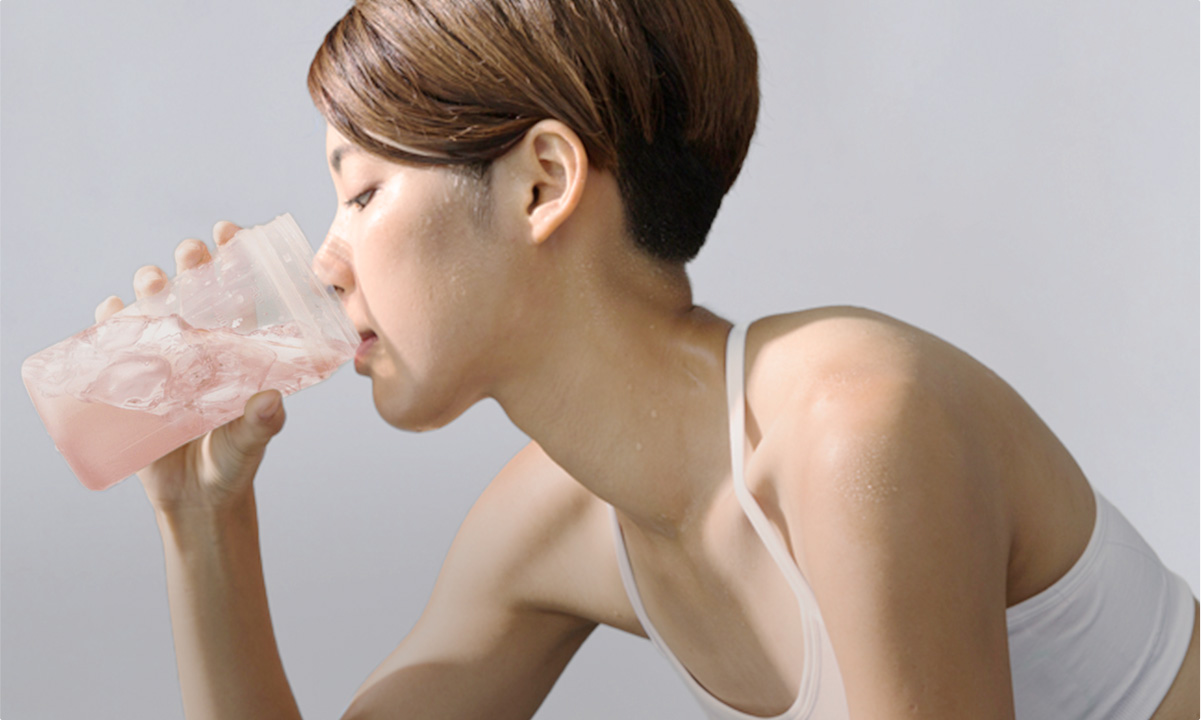 HIGH PROTEIN, LOW-CARB*1
Made with fast-absorbing, low-carb proteins that is an easy and effective way to optimize your diet for weight loss*1!

*1 in comparison with raw material suppliers *2 low-carb indicates the amount of carbs in comparison with the adequate intake of carbs per meal provided by the Dietary Reference Intakes (DRI) *3 approx. 36g per meal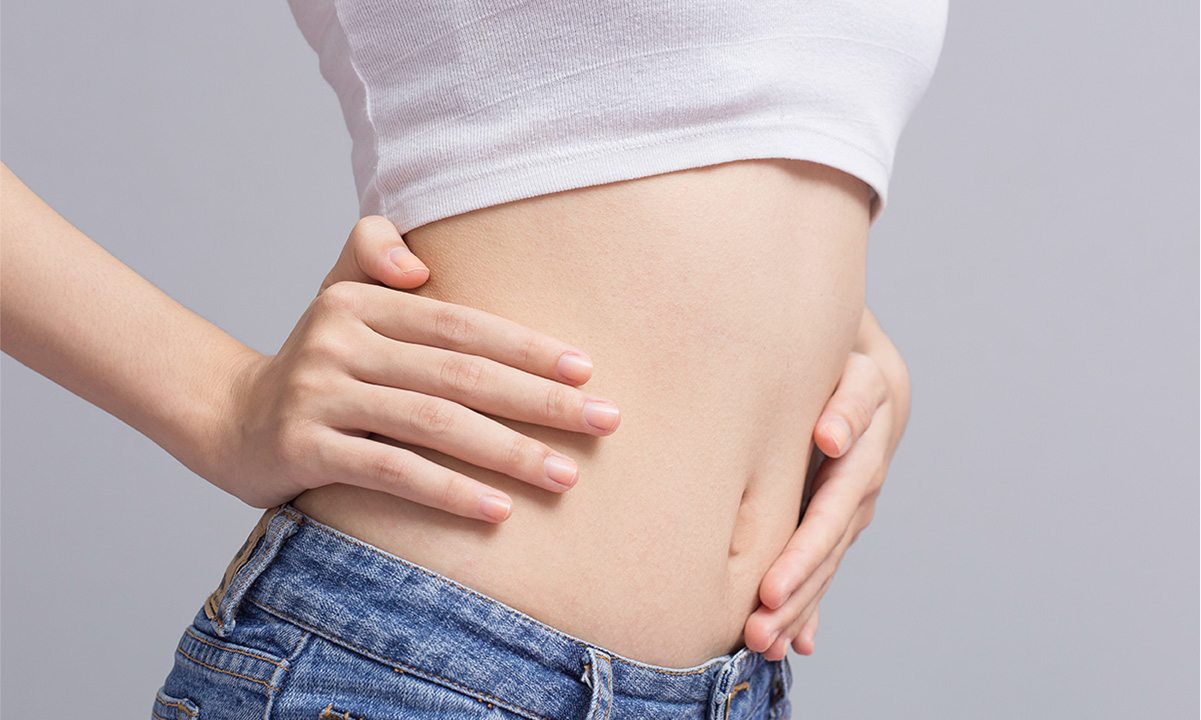 HELPS YOU FEEL FULL

FOR

FASTER WEIGHT LOSS

Formulated with dietary fiber (inulin) that provides fuel for the beneficial gut bacteria. In addition, glucomannan increases feeling of fullness by absorbing water extremely well and expanding in the stomach.

*approx. 36g per serving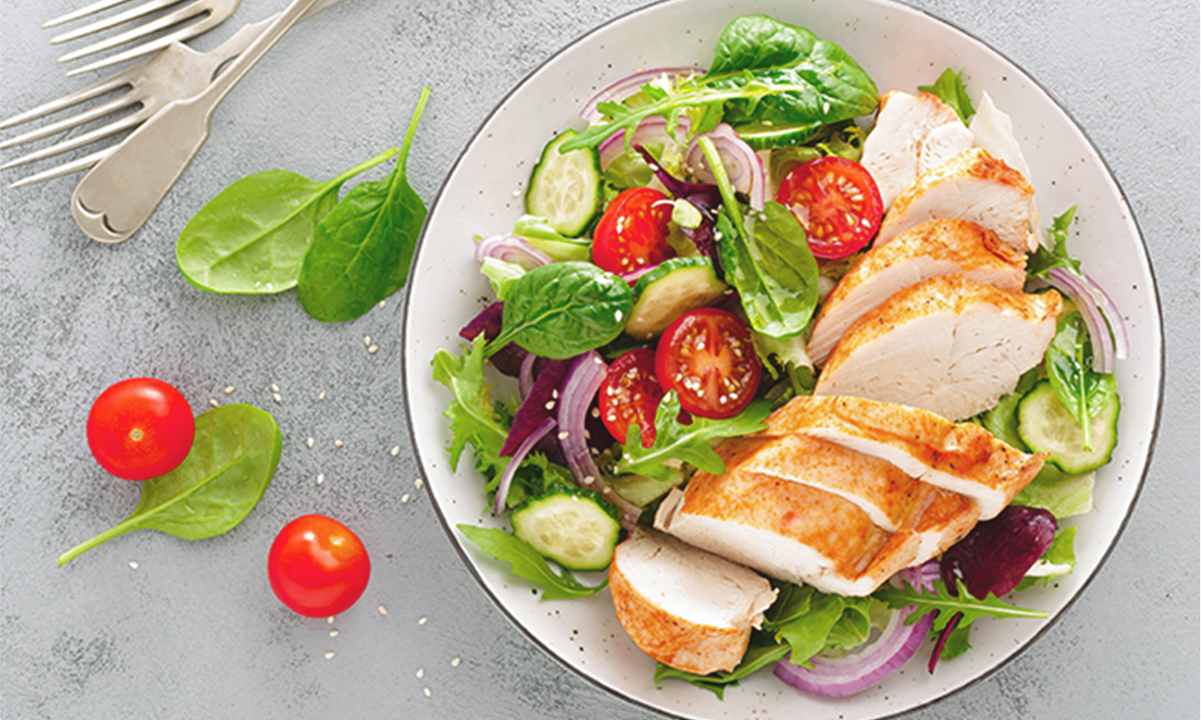 PROVIDE NUTRIENTS THAT

SUPPORT HEALTHY WEIGHT LOSS
Supplies essential nutrients to prevent nutritional deficiency. Balance daily nutrition by adding CLEVER to your meal.

*11 types of vitamins: V.A, V.B1, V.B2, V.B6, V.B12, V.C, V.D, V.E, niacin, pantothenic acid, folic acid
CHECK
Lose weight fast and efficiently
Maintaining health and beauty from within
Worrying about carbs and fats that prevent you from losing weight
Replacing a meal
with essential nutrients after overeating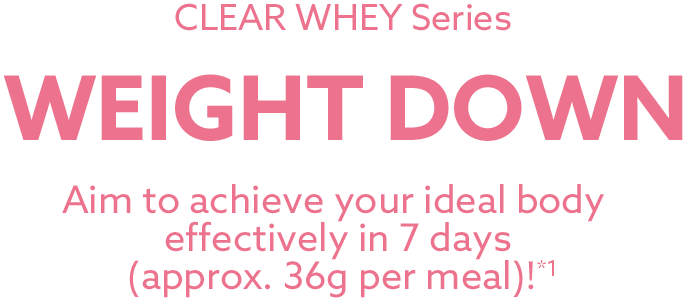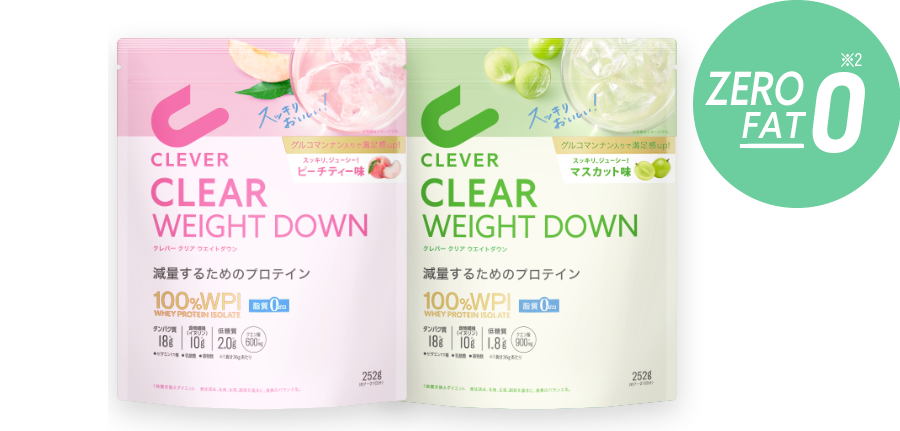 *1 by replacing one meal *2 fat 0g means it contains less than 0.5g fat per 100g (Dietary Reference Intakes)
Ingredients
Whey protein (manufactured in the U.S.A.), inulin, glucomannan, grain malt (barley, foxtail millet, Japanese millet, millet, sorghum, black rice, rice flour), spore-forming lactic acid bacteria, black tea powder, white peach juice powder, freeze-dried lactic acid bacteria powder/alanine, citric acid (Na), potassium citric acid, sweetener (stevia, sucralose, acesulfame potassium, emulsifier, V.C, flavor, caramel color, plant color, V.E, niacin, calcium pantothenate, V.B1, V.B6, V.B2, V.A, folic acid, V.D, V.B12, (contains some diary ingredients, soybeans and peach)
Nutrition Facts (Serving size: about 36g)
Energy

117kcal
Protein

18g
Total Fat

0g
Carbohydrate

12.2g
−Total Sugars

2.0g
−Dietary Fiber

10g
Sodium Chloride Amount

0.176g
VitaminA

166μg
Vitamin B1

0.36mg
Vitamin B2

0.33mg
Vitamin B6

0.36mg
Pantothenic Acid

1.83mg
Niacin

3.66mg
Folic Acid

66.6μg
Vitamin B12

0.66μg
Vitamin C

27mg
Vitamin E

2.6mg
Vitamin D

1.6μg
*reference values may vary
HOW TO DRINK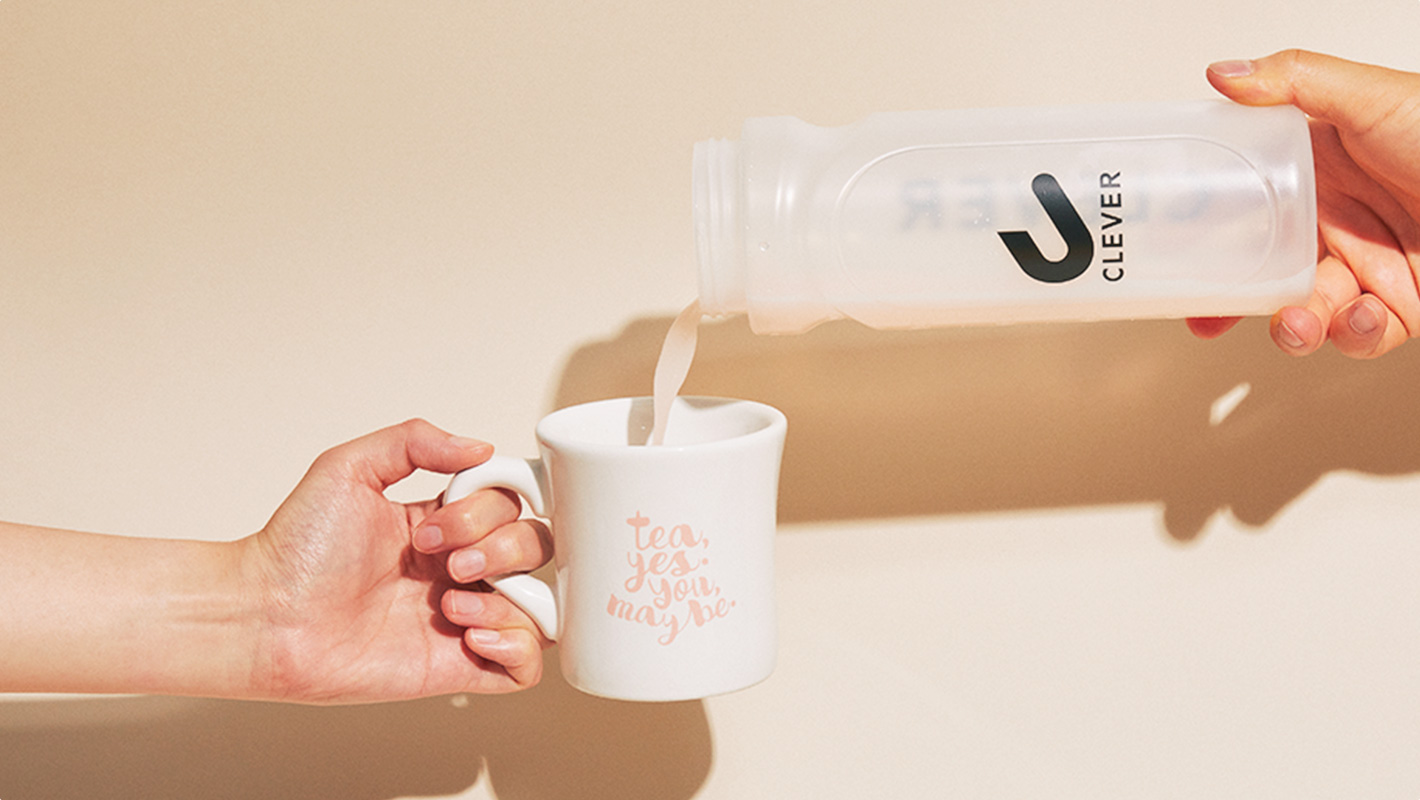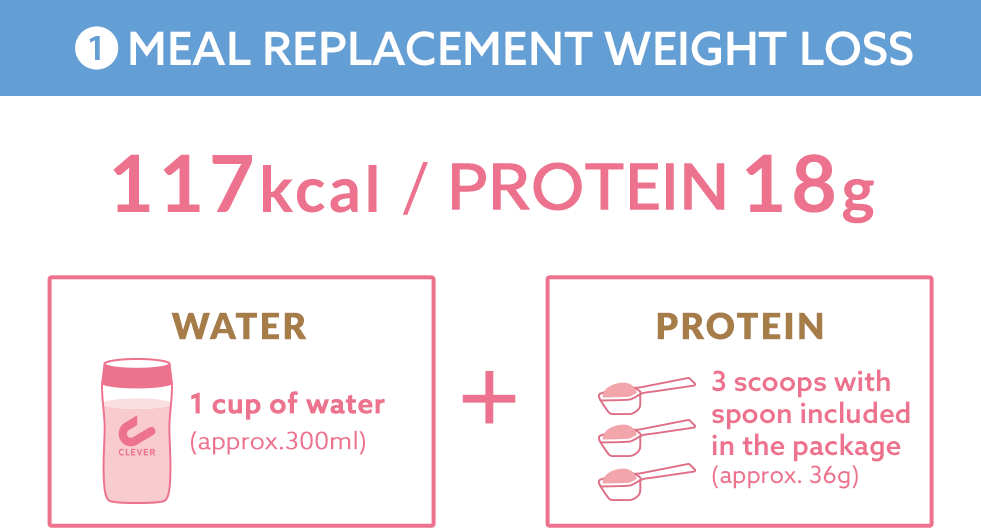 Dissolve 3 scoops (approx. 36g) in a glass of water (approx. 300ml).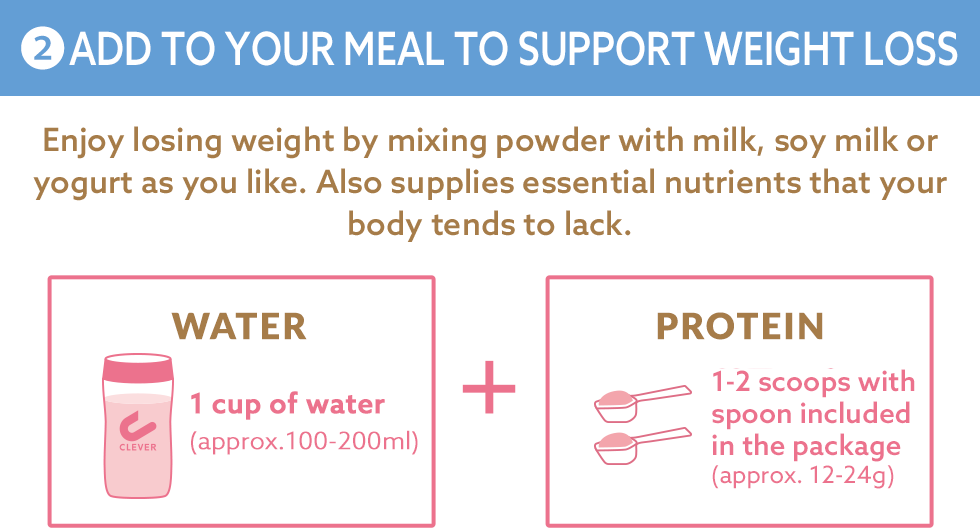 Dissolve 1-2 scoops (approx. 12-24g) in a glass of water or milk (approx. 100-200ml). The amount of powder depends on the training and type of workout performed.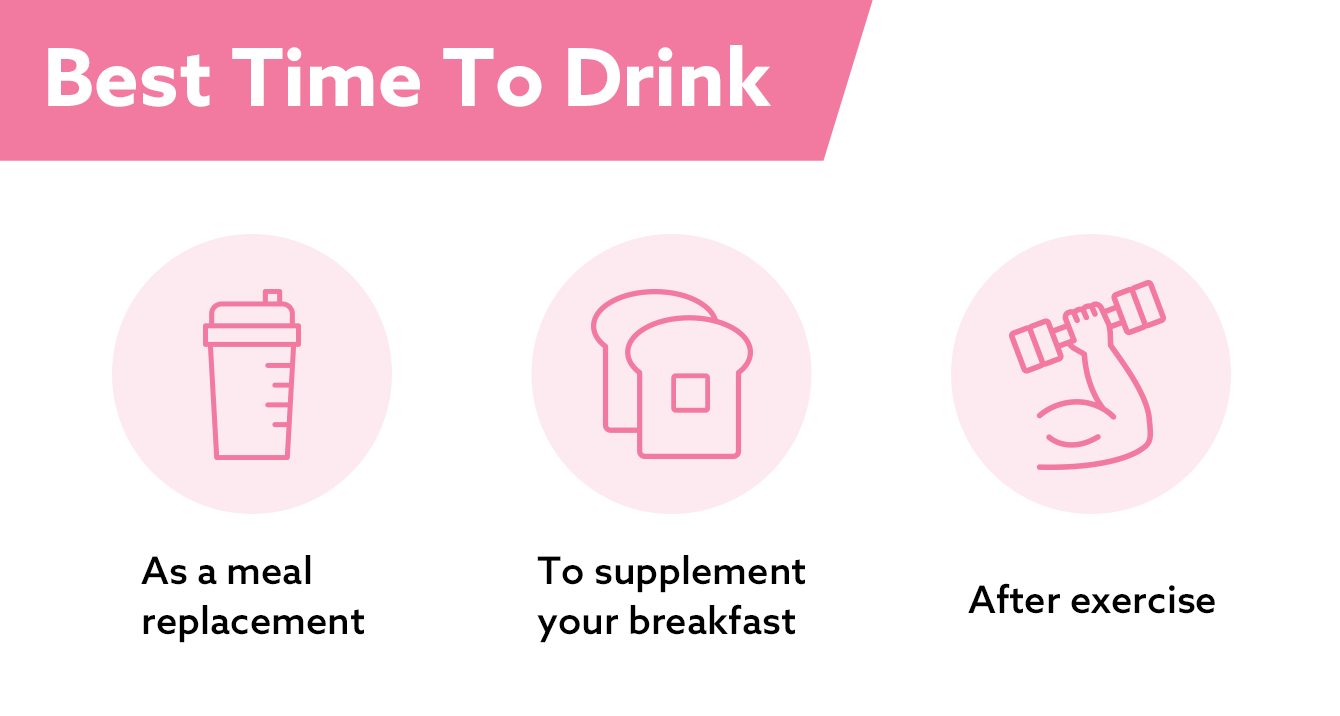 PRODUCTS