WPI MUSCLE PROTEIN
FEATURES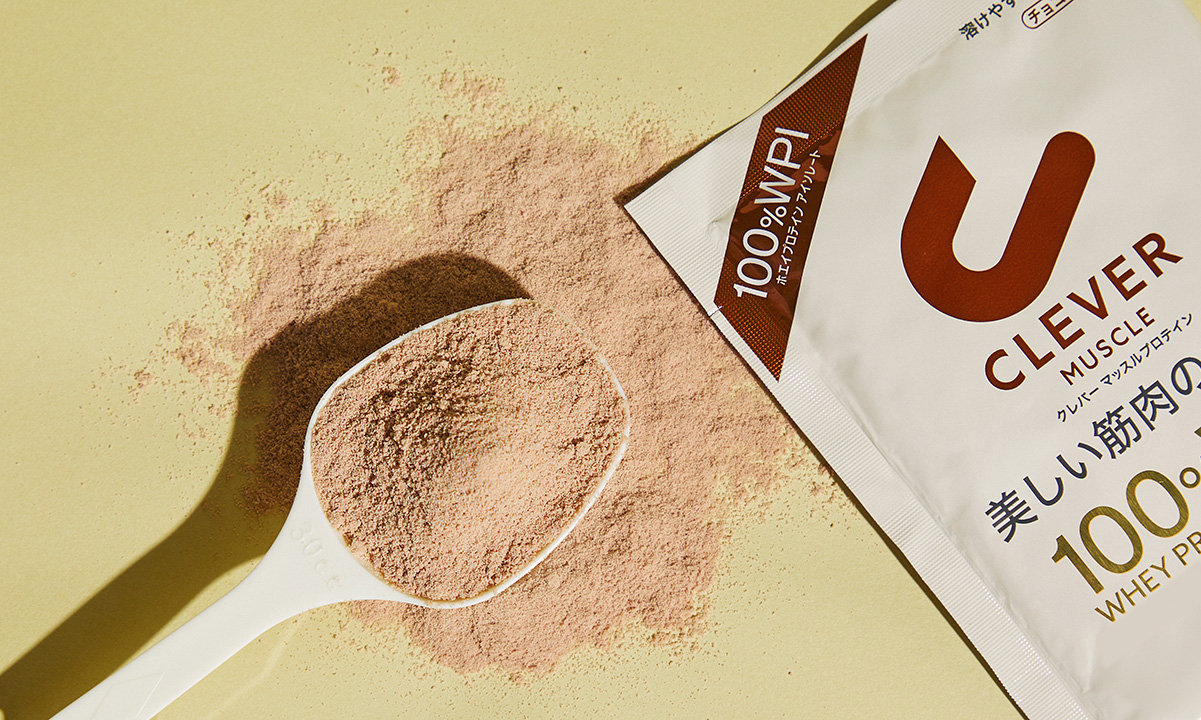 LOW-CARB 100%WPI
High-purity*1, fast-absorbing protein

*1 in comparison with raw material suppliers *2 low-carb indicates the amount of carbs in comparison with the adequate intake of carbs per meal provided by the Dietary Reference Intakes (DRI) *3 approx. 30g per serving (chocolate flavor)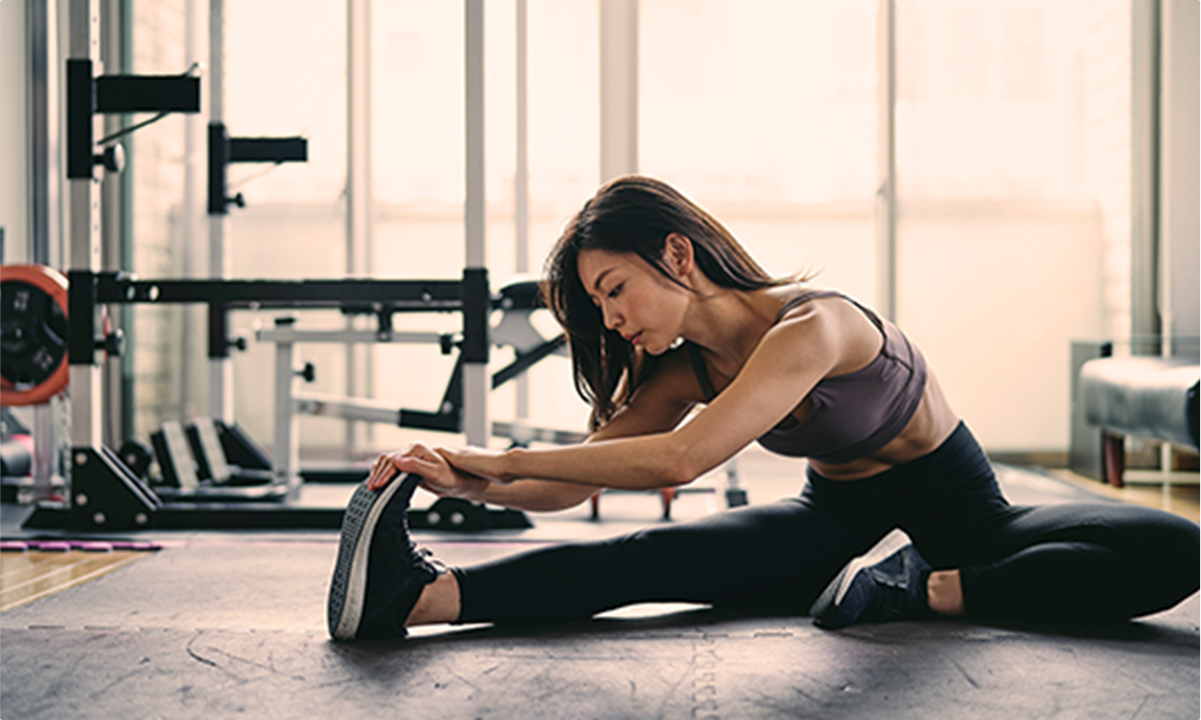 A PROPRIETARY BLEND TO

BOOST ATHLETIC PERFORMANCE

EFFICIENTLY

Supplies your body with BCAA (essential amino acids), an energy source for muscles, and glutamic acid, a key compound in forming proteins.

*approx. 30g per serving (chocolate flavor)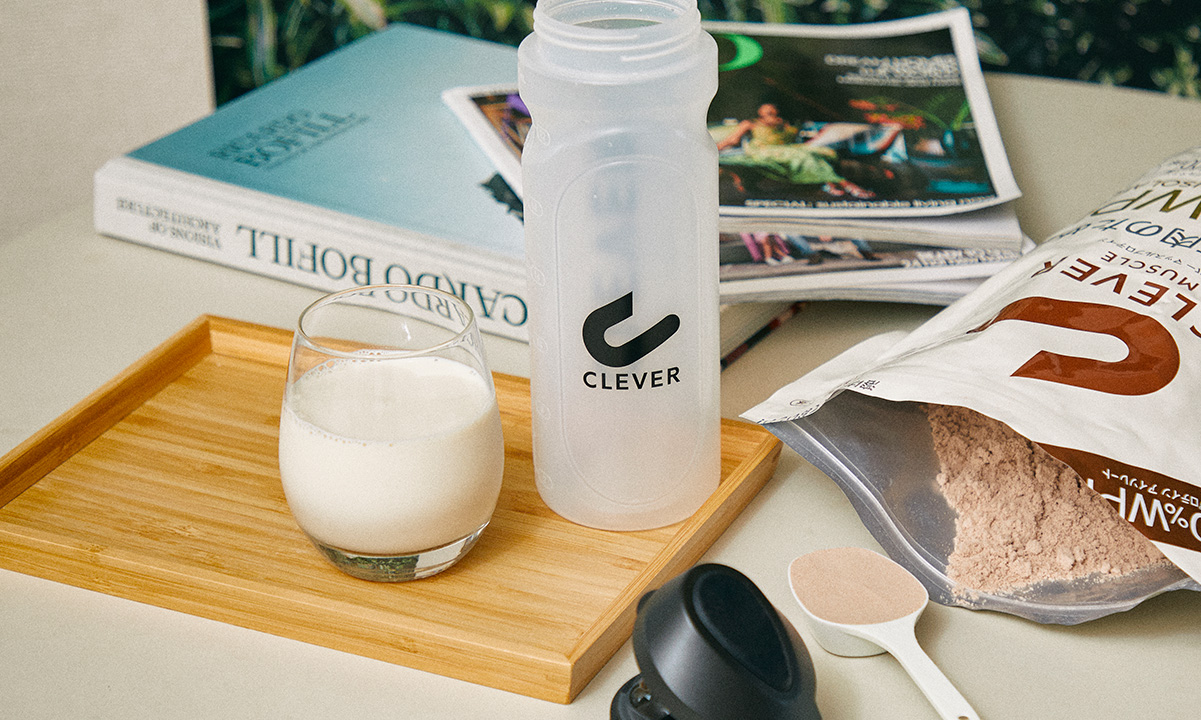 FOR DAILY
NUTRITIONAL SUPPORT
Supplies protein and a variety of essential nutrients to your body.
Balance daily nutrition by adding CLEVER to your meal.

CHECK
Getting adequate post-exercise nutrition the fast, easy and efficient way
Improving and maximizing your athletic performance
Made with high-quality, purifies proteins
Balancing daily nutrition with your meal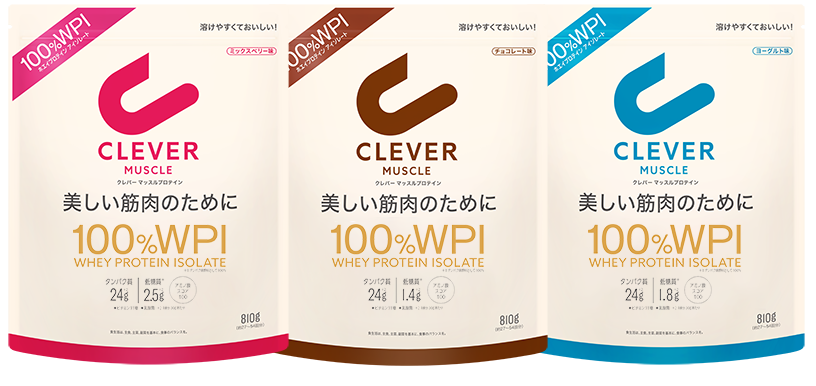 Ingredients: Chocolate Flavor
Whey protein (manufactured in the U.S.A.), cocoa powder, powdered oils and fats, salt, grain malt, spore-forming lactic acid bacteria, lyophilized lactic acid bacteria powder/glutamine, plant lecithin, potassium citrate, thickener (guar gum), sweetener (stevia, sucralose, acesulfame potassium), flavor, V.C, V.E oil extract, niacin, calcium pantothenate, V.B1, V.B6, V.B2, V.A, folic acid, V.D, V.B12 (contains some dairy ingredients and soybeans)
Nutritional Facts (Serving size: about 30g): Chocolate flavor
Energy

109kcal
Protein

24.4g
Total Fat

0.48g
Carbohydrate

2.19g
−Total Sugars

1.41g
−Dietary Fiber

0.78g
Sodium Chloride Amount

0.27g
VitaminA

80μg
Vitamin B1

0.17mg
Vitamin B2

0.18mg
Vitamin B6

0.17mg
Pantothenic Acid

0.9mg
Niacin

1.8mg
Folic Acid

33.3μg
Vitamin B12

0.33μg
VitaminC

13.5mg
VitaminE

1.3mg
VitaminD

0.8μg
Calcium

98mg
Magnesium

21mg
Potassium

130mg
*reference values may vary
HOW TO DRINK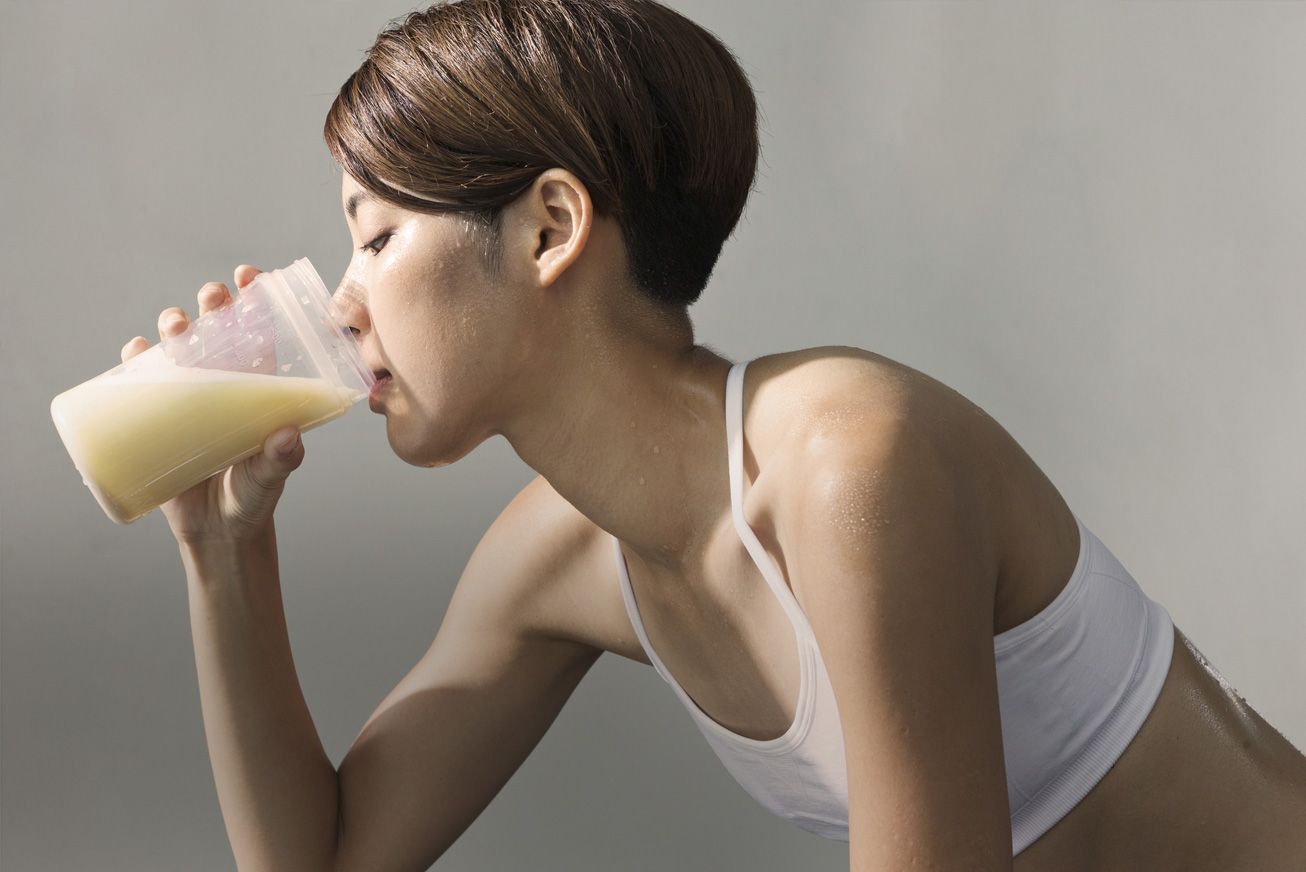 Dissolve 2-4 scoops (approx. 15-30g) in a glass of water or milk (approx. 100-200ml). The amount of powder depends on the training and type of workout performed.

PRODUCTS